Pumpkin pie, the most quintessentially Thanksgiving dessert. We have taken this traditional treat and turned it into a healthy plant-based version that is still guaranteed to delight all who taste it. Finish your fall feast off with this delicious dessert or even have a slice in the morning to go with your cup of coffee!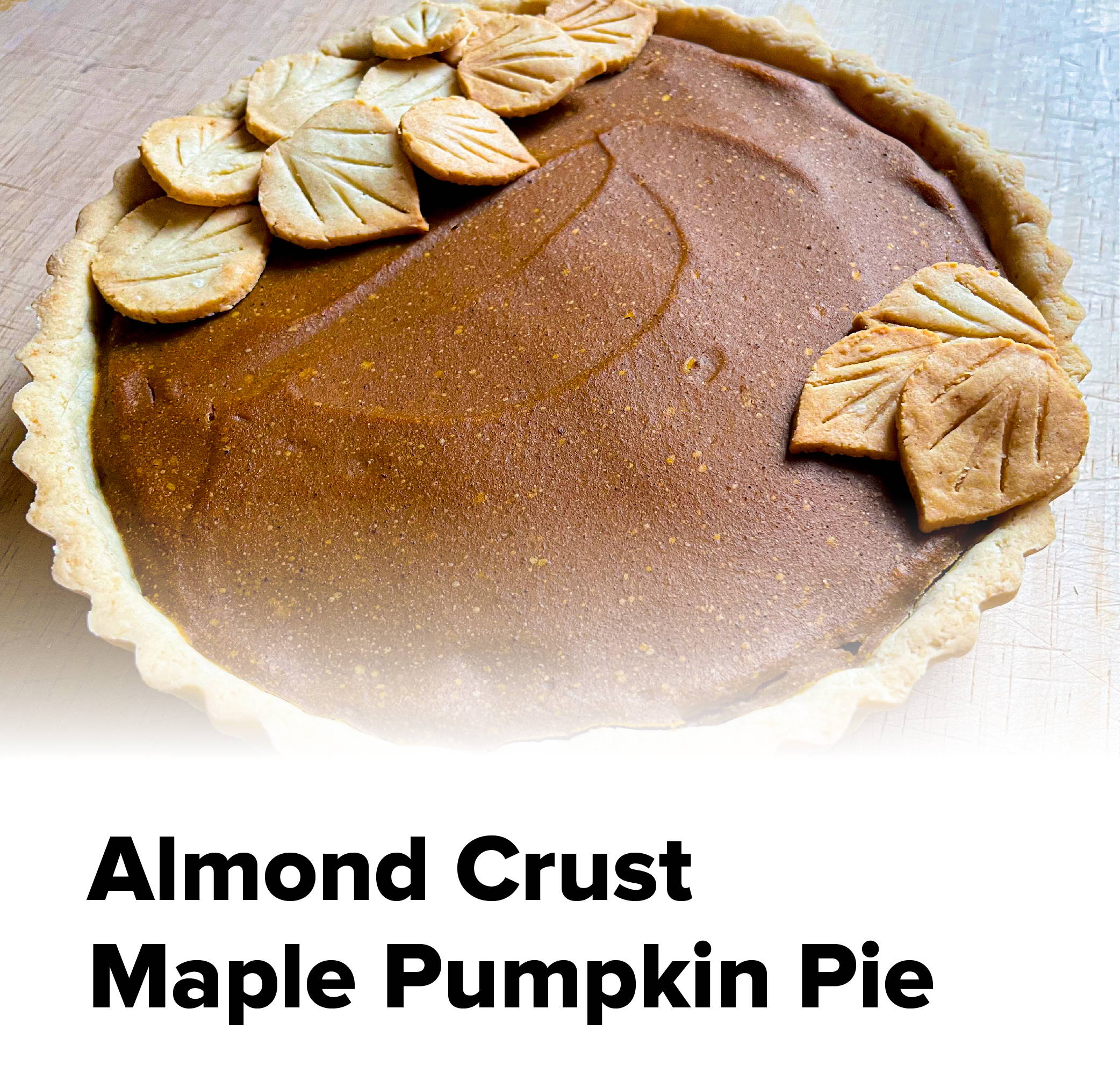 Ingredients:
For The Crust:
1 ½ cups Almond Flour
¾ cup Whole Wheat or Gluten-Free Flour (opt. replace ¼ cup with Complement Unflavored Protein)
½ teaspoon salt
7 tablespoons water
1 tablespoon maple syrup
For The FIlling:
1 ½ cans pumpkin puree (22 ½ oz)
⅓ cup maple syrup
½ cup pitted dates
½ cup plant milk
¼ cup arrowroot powder
1 teaspoon vanilla extract
2 tablespoons pumpkin pie spice
Directions
For The Crust:
Preheat oven to 350.
Add all dry ingredients into a bowl and stir to combine.
Add the water and maple syrup and stir all together until a cohesive dough forms.
Knead a bit with your hands to make sure it stays together and from a ball.
Place between two pieces of parchment or plastic wrap and roll out with a rolling pin until about ¼ in thick and it extends beyond the circumference of your pie dish.
Transfer the rolled out dough to your pie dish and press in evenly.
Poke some scattered holes in the bottom of the crust with a fork.
Bake for 20 minutes or until lightly golden. Remove and let cool.
For The Filling:
Soak dates in hot water for 20 minutes, then drain, squeezing all liquid out.
Add all of your filling ingredients, including drained dates, into you blender.
Blend until completely smooth.
Pour into par-baked and cooled crust, and put it in your 350 oven.
Bake for 40 minutes until the top is set and smooth to the touch.
Allow to cool before transferring to the refrigerator and chilling overnight. It must be chilled all the way through to cut properly. Enjoy with some coconut whip or on its own!