Buy 1 Product = Feed 1 Kid in Need a Plant-Based Meal
Daily Greens superfood mix to support whole body health.
On-the-go superfood greens have never been easier. Daily Greens contains five diverse greens in science-backed dosages to support optimal immune function, energy levels, and brain health.* Get your daily boost for powerful results.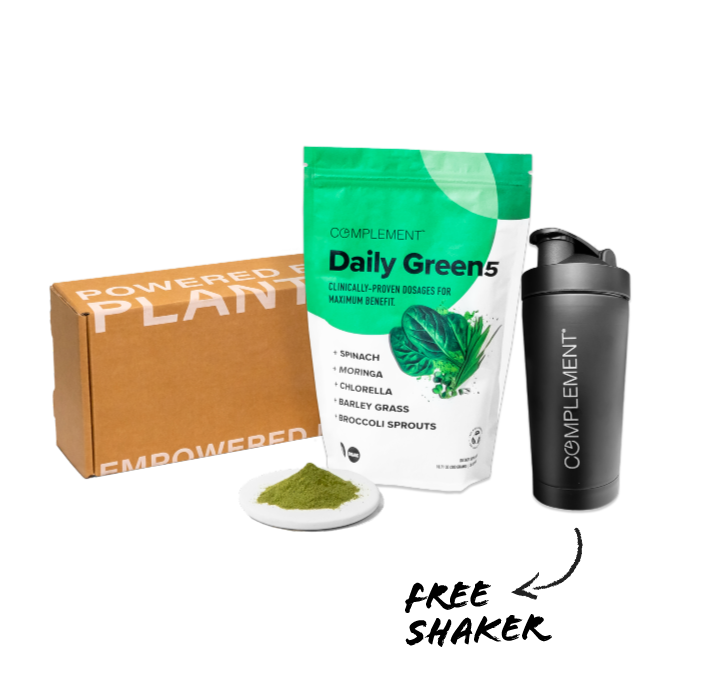 30 Servings of Superfood Greens
Free Insulated Shaker
100% Biodegradable Pouch
Eco-Friendly Packaging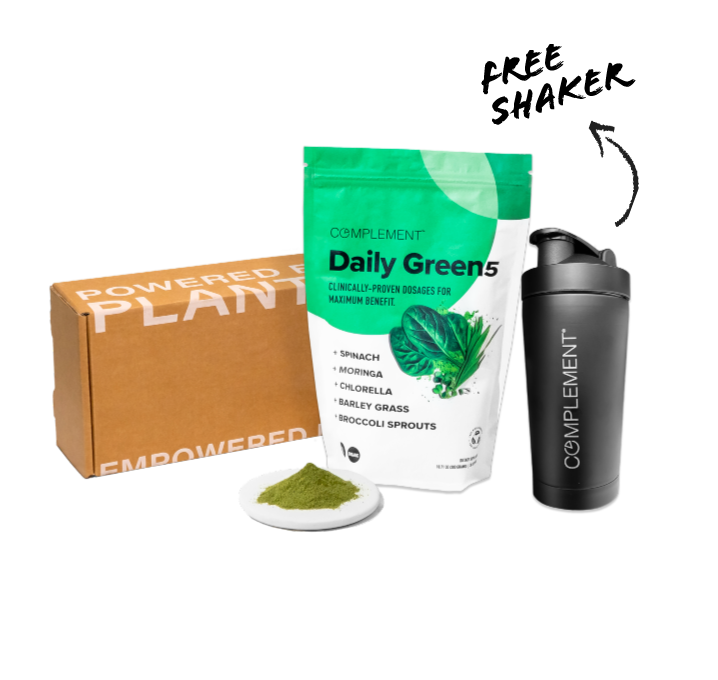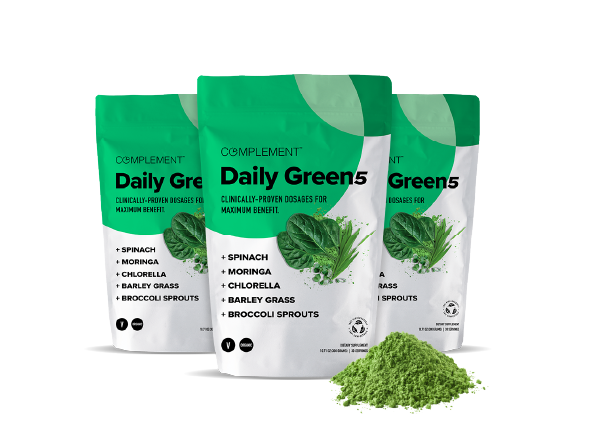 Bundle 3 bags of superfood greens to support immunity, energy, and whole body health.*
3x 30 servings of Daily Greens
$147.00

$124.95


YOU SAVE $22.05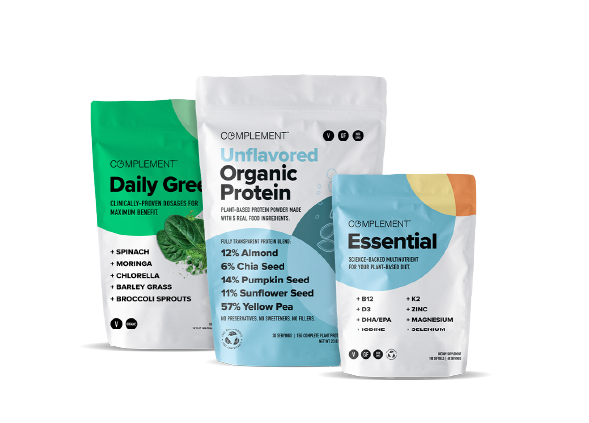 Essential nutrients and superfoods to support your immune health, energy, and well-being.*
60 servings of Essential Capsules
30 servings of Unflavored Protein
30 servings of Daily Greens
$197.00

$185.30


YOU SAVE $11.70
Five whole food greens. Unlimited health benefits.

Daily Greens takes the five superfood greens that provide the biggest nutrient boost — and the most diverse benefits — and puts them into a single, easy-to-drink formula, perfect to mix into a daily smoothie or glass of water.
Best of all, they're powerful, organic ingredients you probably don't get otherwise, like cracked shell chlorella, broccoli sprouts, spinach, moringa, and barley grass juice.
So whether you're kicking your day off with a surge of nutrients or using it as an afternoon slump buster, Daily Greens aids short-term energy and immune support, while benefiting your long-term foundational health.*
Daily Greens contains five of the most powerful greens in the world, with diverse, lasting benefits.

Most powders cram dozens of greens extracts and ineffective probiotics or mushrooms into a secret blend, then market it as super healthy. But here's the problem: You have no idea what unnatural ingredients, extracts, and fortified foods you're getting.
Daily Greens utilizes five of the most powerful, whole food greens, with science-backed dosages printed right on the bag so you know exactly what you're getting.
No extracts. No cheap fillers. Just science-backed ingredients.
One serving of Daily Greens provides roughly the same amount of...
Magnesium as a cup of raw broccoli.
Vitamin A as two cups of raw spinach.
Vitamin C as a cup of raw kale.
Vitamin E as a cup of raw broccoli.
Iron as three cups of raw spinach.
All in one easy, on-the-go powder with wide-ranging benefits.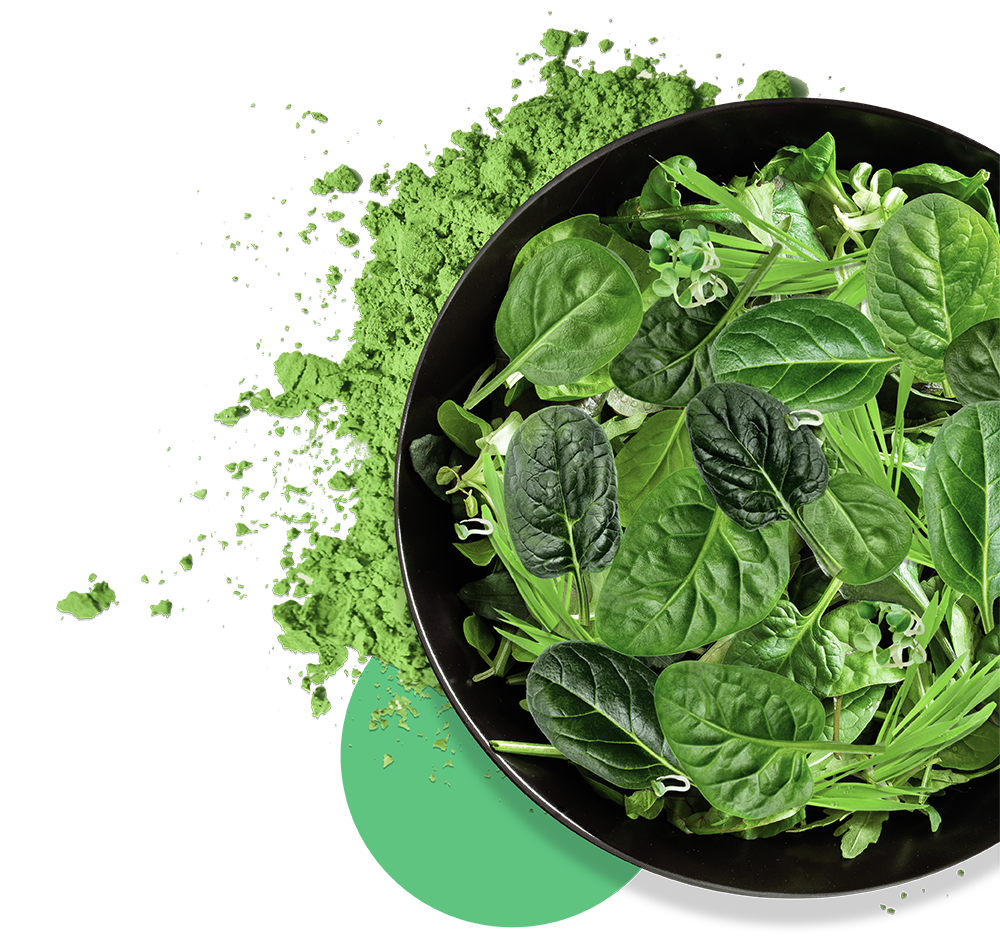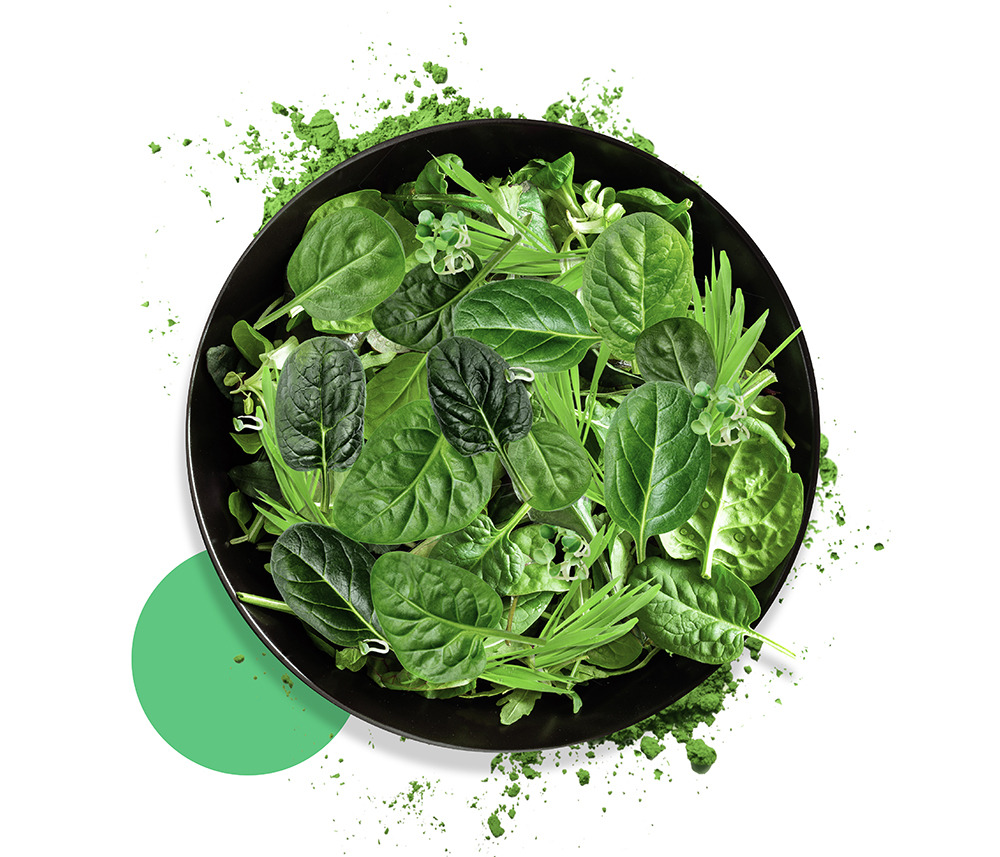 Lifechanging benefits from greens you aren't getting otherwise.
Each of the five greens are hand-selected for their diversity of benefits.
Like broccoli sprouts, which are packed with sulforaphane, a potent nutrient compound that can protect cells from DNA mutations.*
Or cracked seed chlorella, which is not only loaded with amino acids and macronutrients, but is also aids in heavy metal detoxification.*
From energy and immune support, to brain, heart, and blood health, Daily Greens is optimized to support any diet.
The mega benefits of Daily Greens.

Supports cellular integrity*
Broccoli sprouts, packed with sulforaphane, can help protect cells from DNA mutations.*
Supports immune function*
Vitamins C and E help support proper immune function and cellular health.*
Aids heavy metal detoxification*
Cracked seed chlorella has been found to help detoxify the body from heavy metals.*
Naturally enhances energy*
Superfood greens can boost energy through powerful vitamins and minerals.*
Vitamin levels of a salad
A single glass contains roughly the same amount of many vitamins and minerals as a salad.
| | | |
| --- | --- | --- |
| | | |
| | | |
| | | |
| Transparent, organic ingredients. | | |
| Incredible, non-bitter taste. | | |
| | | |
| | | |
| | | |
| | | |
| | |
| --- | --- |
| | |
| | |
| | |
| | |
| | |
| --- | --- |
| | |
| | |
| | |
| Transparent, organic ingredients. | |
| | |
| --- | --- |
| | |
| | |
| | |
| Incredible, non-bitter taste. | |
| | |
| --- | --- |
| | |
| | |
| | |
| | |
| | |
| --- | --- |
| | |
| | |
| | |
| | |
| | |
| --- | --- |
| | |
| | |
| | |
| | |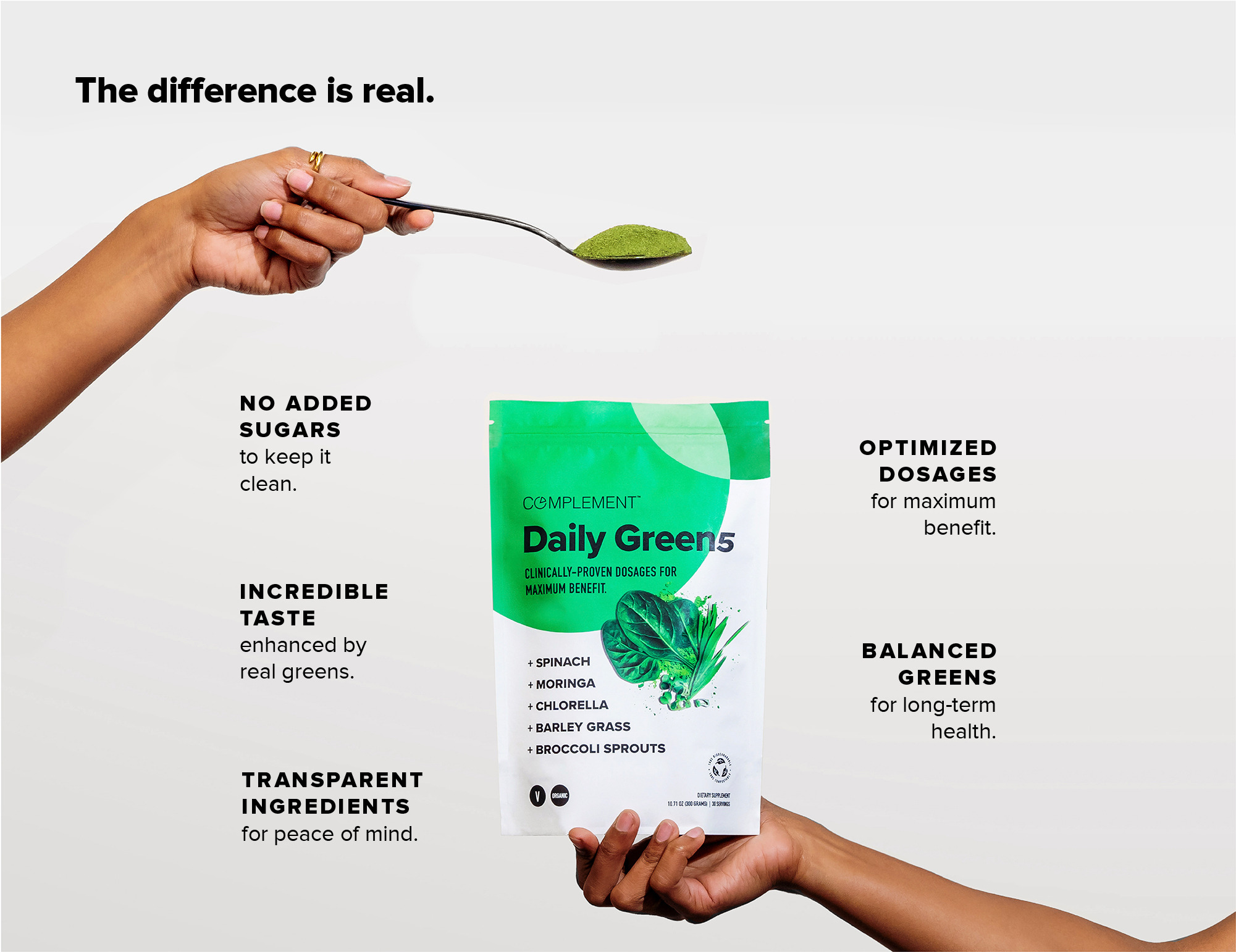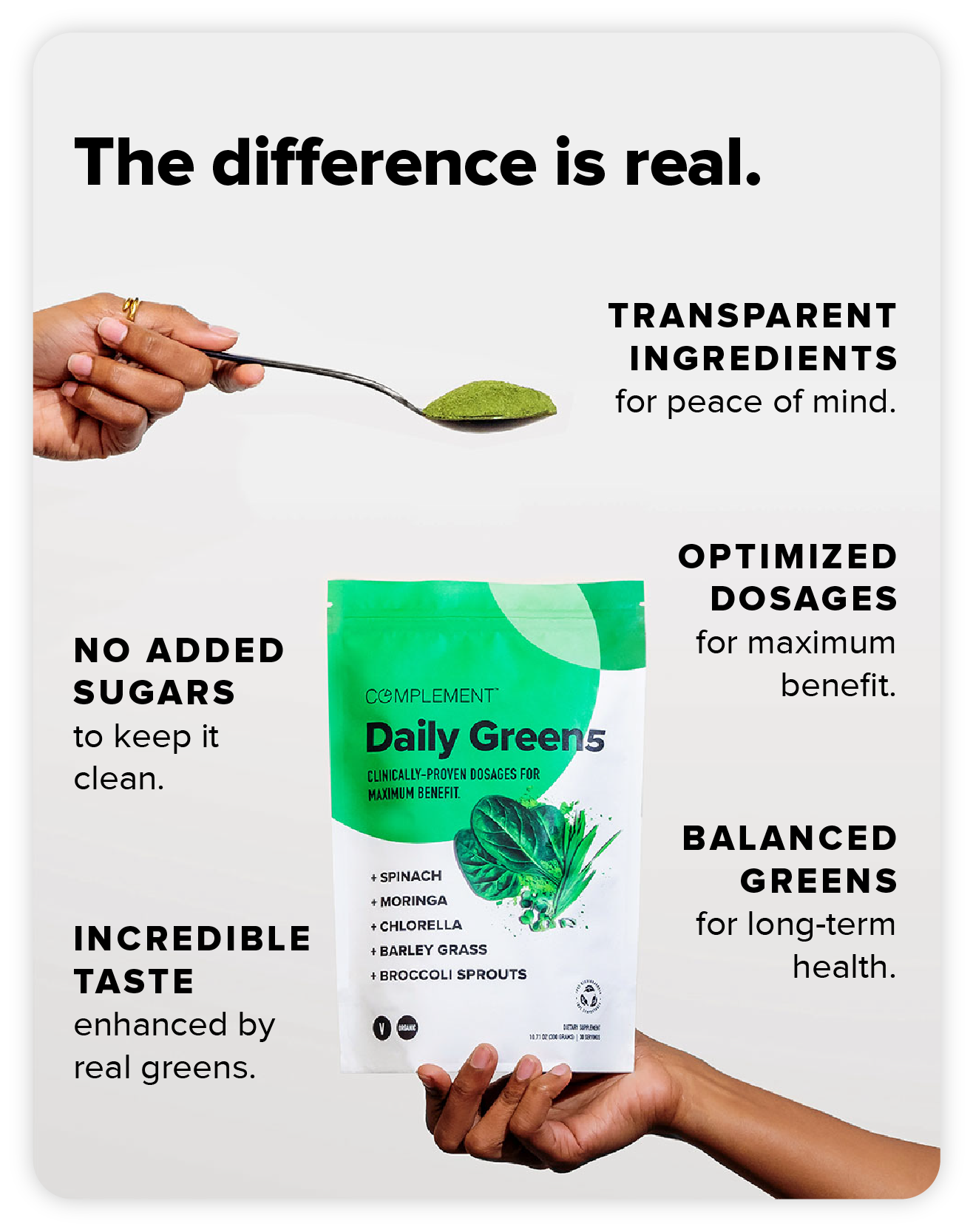 Whole food ingredients


with real-life benefits.
Most powders cram as many greens as possible into their formulas, then "boost" it with ineffective probiotics, unnatural extracts, fortified fillers, or random mushrooms.
What they're not sharing, however, is that the vast majority of those ingredients are included in such small doses they're almost irrelevant. And they're almost certainly not whole food powders.
In place of those worthless tiny doses, we add whole food greens you're not getting otherwise, in science-backed dosages for optimal benefits.
Daily Greens make it easy for you to hit your nutrient goals whether you're busy at home, traveling, or on-the-go.
Simply add a serving to water, juice, or a smoothie for a quick boost of balanced greens.
Frequently bought together.
Fully transparent production.
Daily Greens goes through a rigorous inspection process that includes third-party testing.
We want you to be certain that you are getting the highest quality nutrients, free from pollutants, heavy metals, and harmful pathogens — not to mention common allergens and artificial sweeteners, colors and flavors. That's why every batch undergoes a rigorous series of tests to confirm that it contains all that it should - and nothing that it shouldn't.
And we mean rigorous! We do as many as 19 different tests to ensure potency and safety. All this is done in pharmaceutical-grade facilities that are FDA Registered, and operate under cGMP standards.
This means that every ingredient and dosage on the back of the bag is verified by an independent lab. And just as important, the ingredients are tested for things like pesticides, E Coli, heavy metals, and salmonella.
Potency
We verify that all active ingredients on the label are present in the right amounts. But we're not satisfied with just meeting those - to ensure potency over time does not diminish, we aim for 10-20% over what the label states.
Heavy Metals
We take soil and water pollution seriously, especially since we design our products to help your body fight against it. Therefore, each batch gets tested for Arsenic, Cadmium, Lead and Mercury.
Pathogens
Our products are doubly protected by being produced in a certified facility, and tested for yeast and mold, and possible bacterial presence, such as Salmonella, E.coli and other coliforms.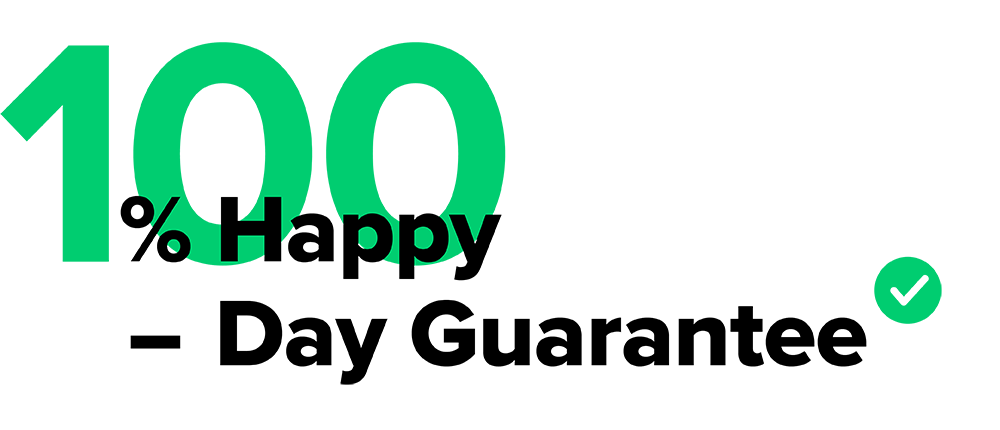 We stand behind our products 100%. If you're not happy with the results, taste, or experience, we'll fix it.
You have a full 100 days after receiving your product to try it out and see if it's the right fit for you.
And if you don't love it within the first 100 days, we'll issue a full refund. No questions asked. No fine print. That's the Complement guarantee.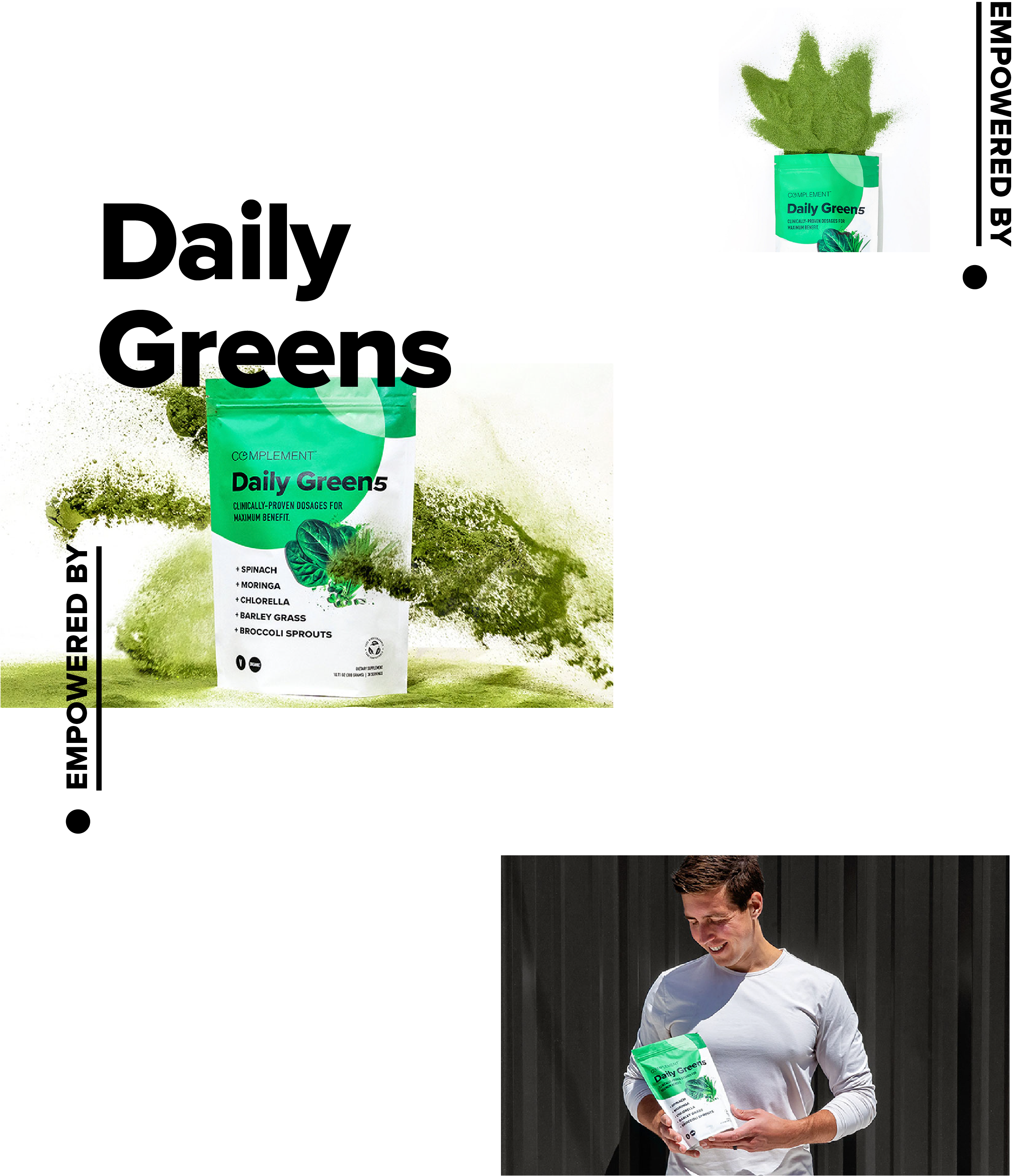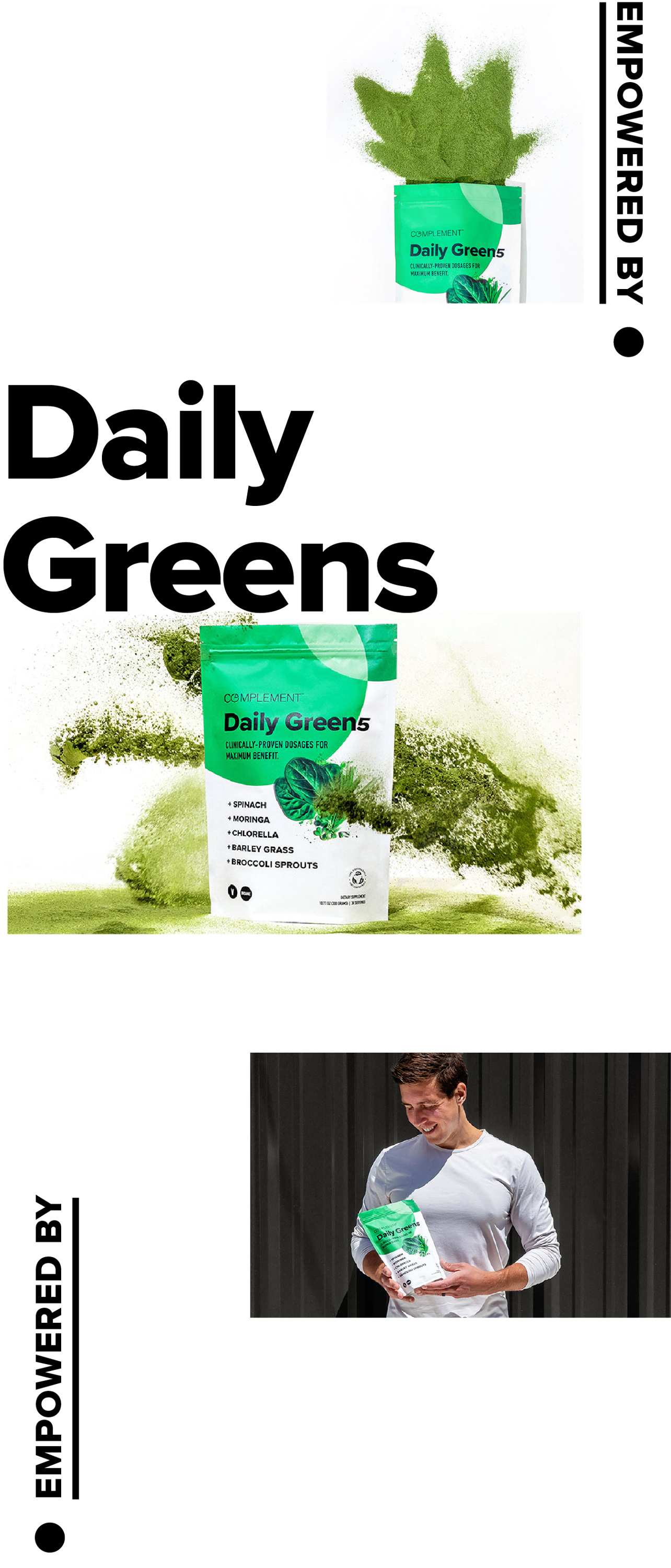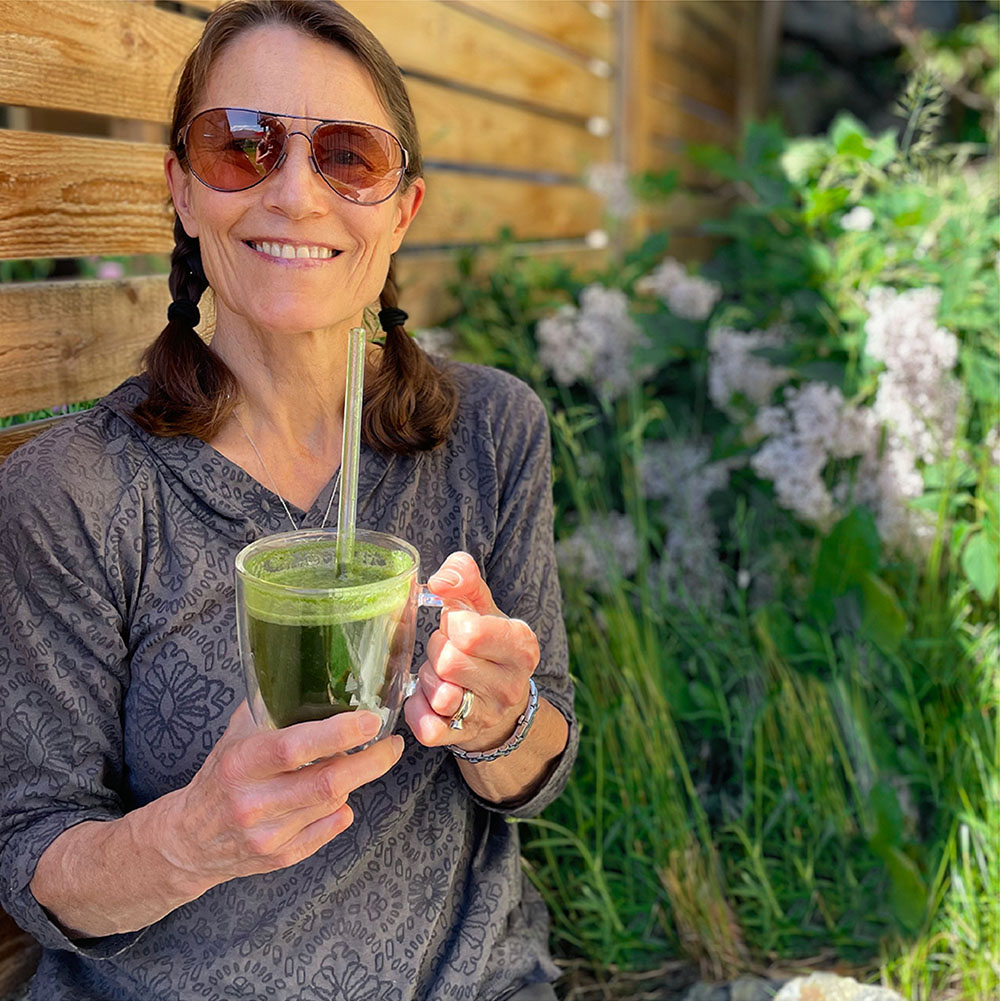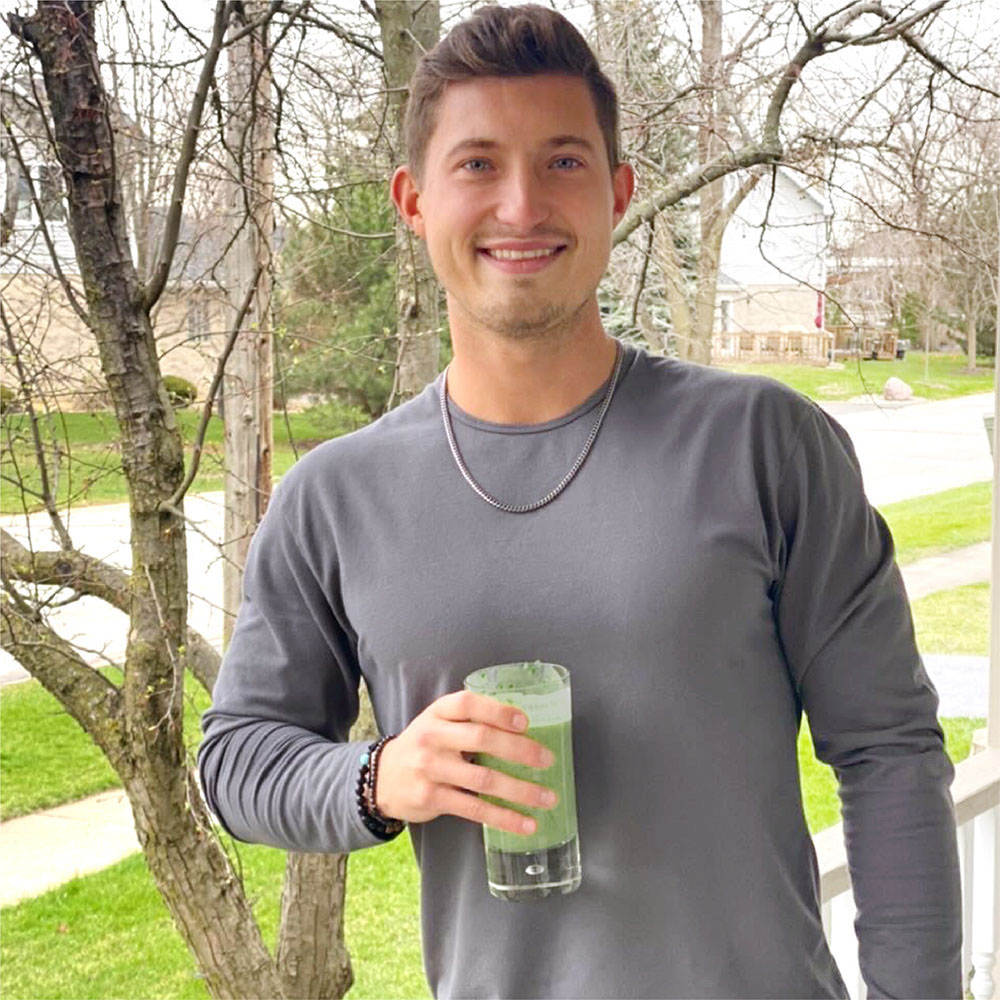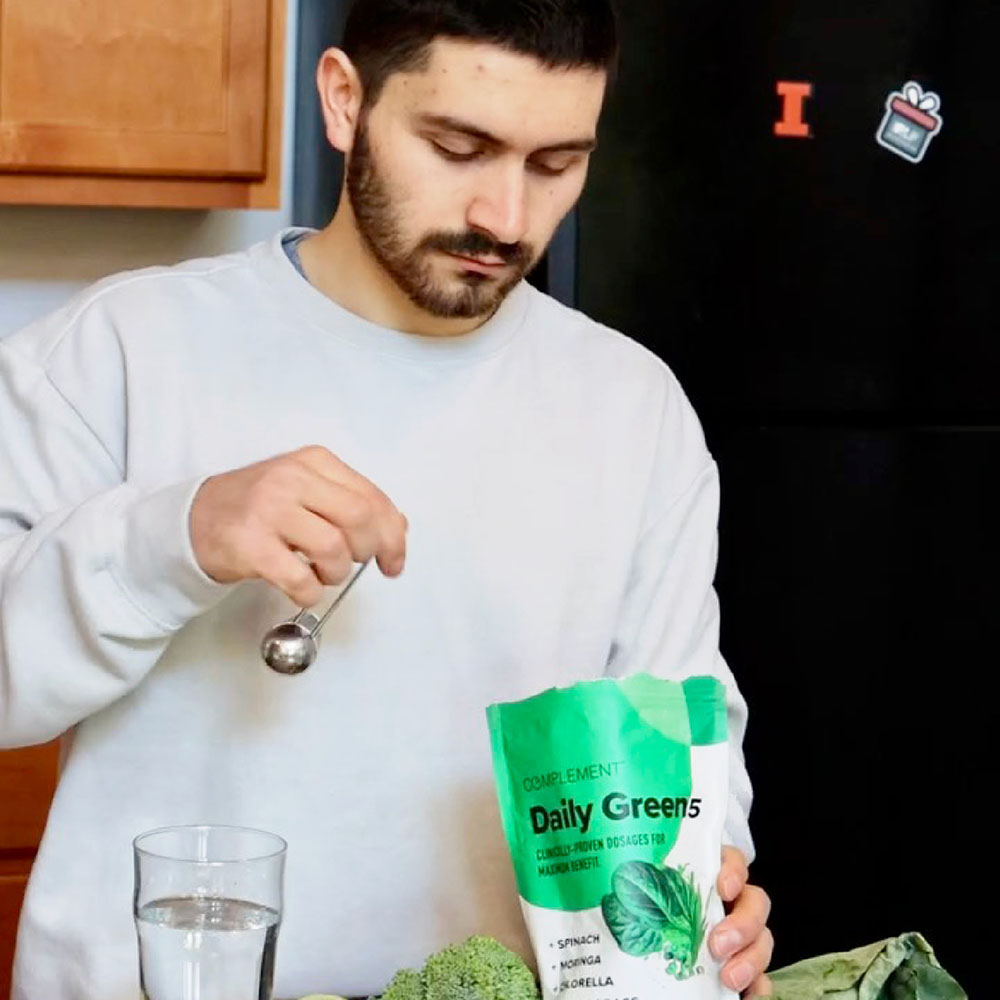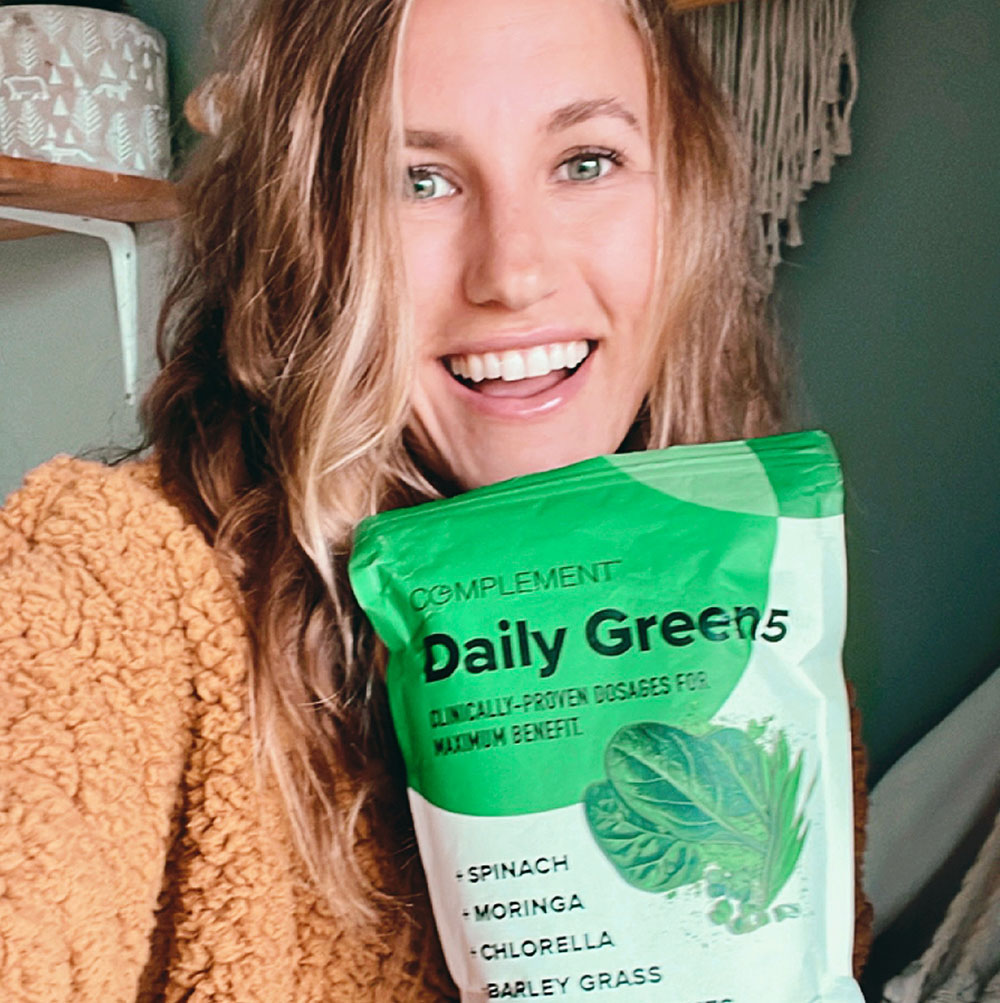 Frequently asked questions.
Still not sure? Find answers to your questions here...