This might just be one of the best ways to sneak your veggies in. If you have kids, they'll never have to know – it can be your little green secret.
Just because it's a deliciously decadent and chocolatey brownie doesn't mean it can't have some healthy elements to it. This recipe has less sugar than most other brownie recipes, has over a cup of zucchini hidden in it, has a healthy amount of fiber, and just so happens to be gluten free.
Go ahead and indulge - leaving behind all unnecessary guilt!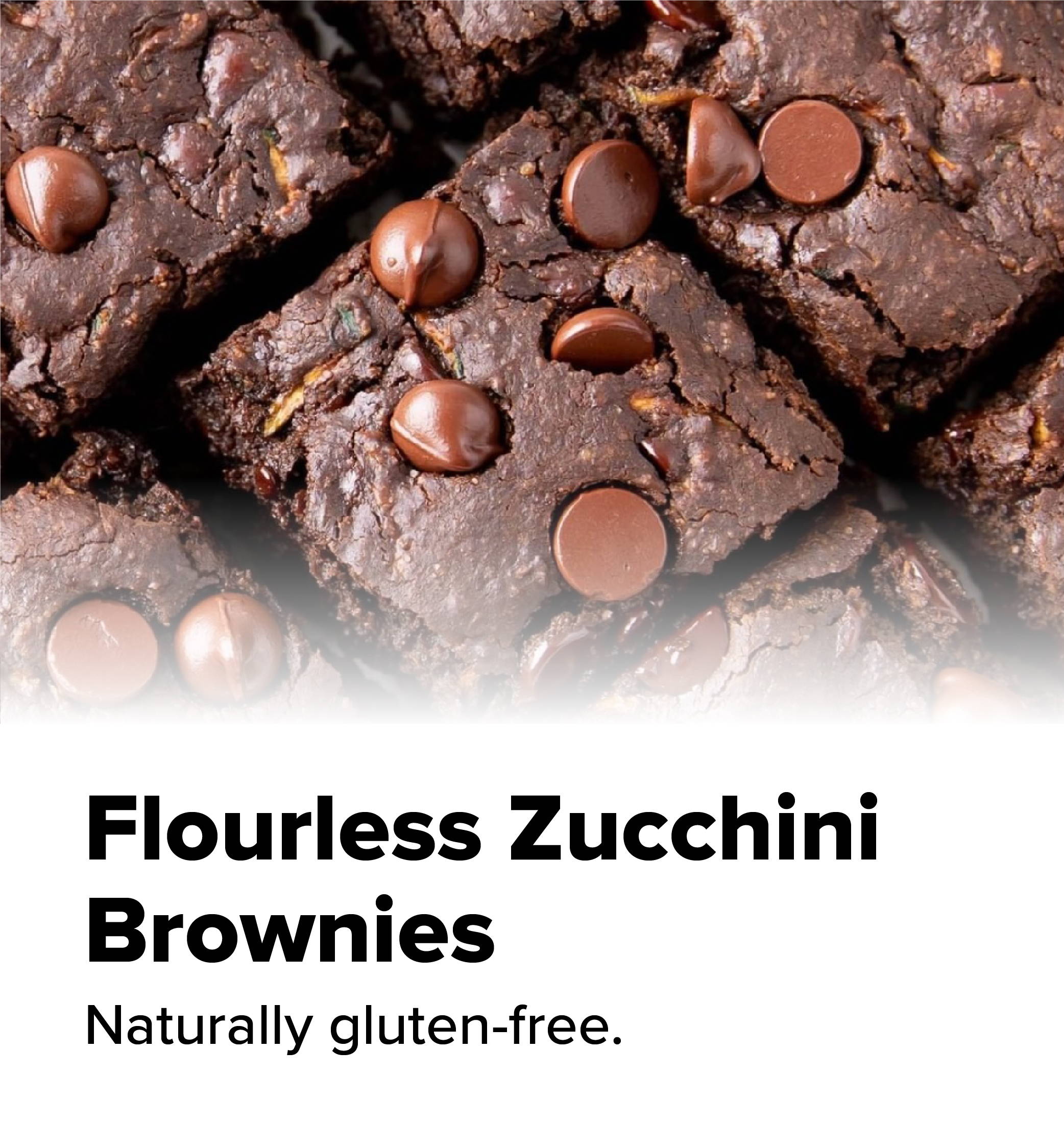 Ingredients:
Dry:
1 ½ cup rolled oats
½ cup cocoa powder
1 teaspoon baking powder
¼ teaspoon baking soda
½ teaspoon salt
½ cup dairy free chocolate chips
Wet:
½ cup maple syrup
1 ¼ cup shredded zucchini (drained and tightly packed)
½ cup nut butter of choice
¼ cup plant-based milk
1 teaspoon vanilla extract
Directions
Line a 8x8 pan with parchment
Preheat your oven to 360 F
Process all dry ingredients (except chocolate chips) in a food processor until powdered
Add all wet ingredients and blend again til batter is smooth
Stir in chocolate chips
Pour batter into pan and sprinkle with more chocolate chips
Bake for 30-35 minutes for fudgy brownies, and 40 minutes for a more cakey brownie
Let brownies cool completely before attempting to cut. They will firm up as they cool.
*Pro Tip: Replace half the amount of cocoa powder with Complement Chocolate Protein for a little power kick!