Fiery spices combined with the natural sweetness of creamy coconut milk will set your pallet ablaze. Enjoy this full-flavored curry over some perfectly cooked rice or quinoa for a complete and delicious meal.
Tip: Curry leftovers are amazing, as the spices only enhance as they sit.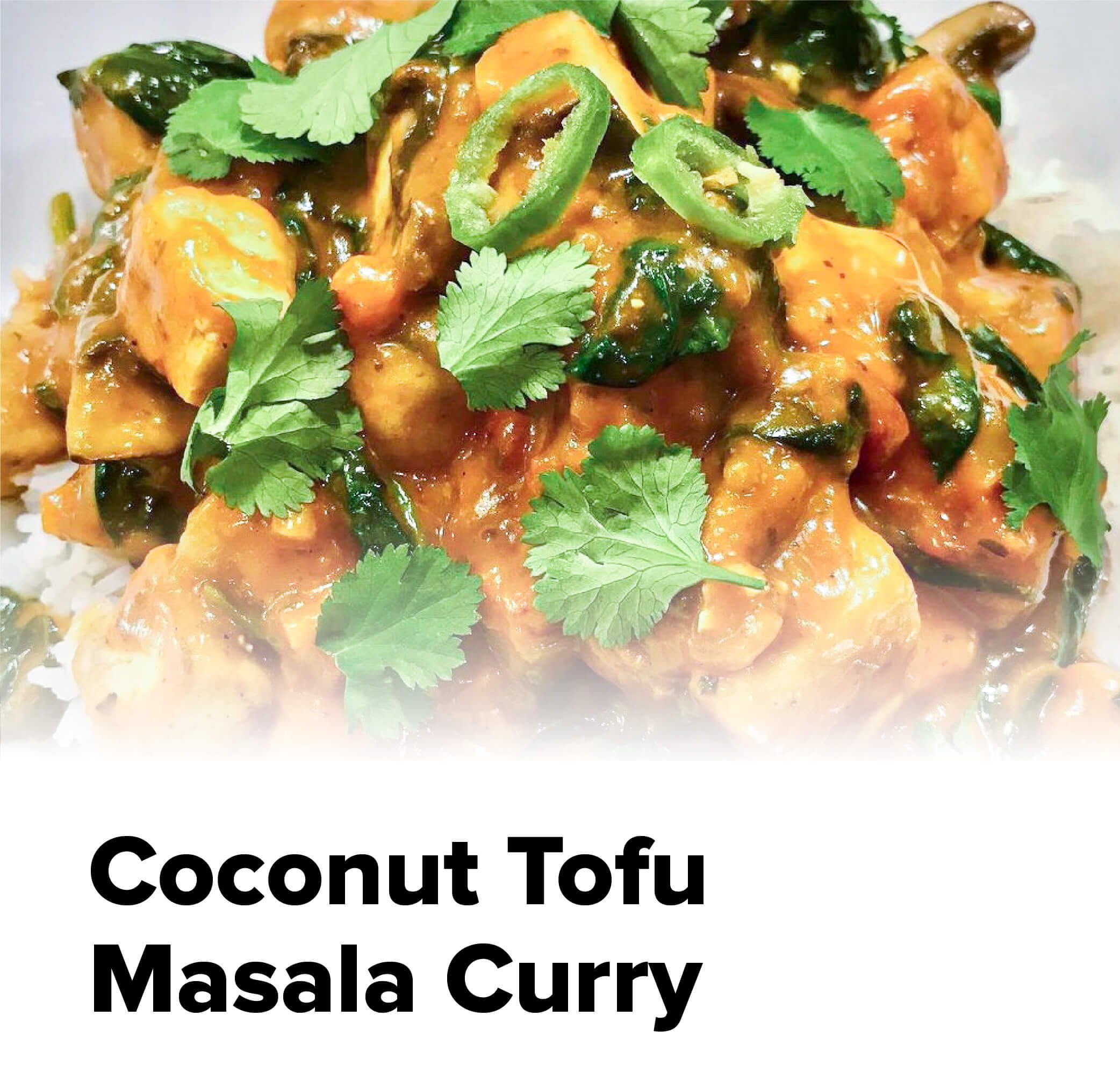 Ingredients:
1 package firm tofu
2 T olive oil
1/3 C chopped cilantro
3 C tomato sauce (plain canned, not seasoned with herbs)
1 1/2 tsp garam masala (or curry powder)
1/2 tsp cayenne pepper
1/3 C full fat coconut milk
1 T maple syrup
1 large clove garlic, grated
1/4 - 1/2 tsp salt
1 C brown rice or any other whole grain of choice
Directions
Set oven to roast at 400°F.
Cook your preferred grain (stove top, rice cooker, pressure cooker, or even pre-cooked/microwavable)
Drain and press the tofu, getting out as much moisture as possible, then cut into bite-size cubes.
In a bowl, toss the tofu cubes with 1 T olive oil and a pinch of salt, spread on a pan and roast in oven for 15 min.
While that's roasting, take a pan and put it over medium heat. Add in 1 T olive oil and the garam masala, stir together until fragrant (about 1 minute).
Add tomato sauce, grated garlic, maple syrup, cayenne, and stir frequently while simmering for a few minutes.
Add the coconut milk and stir over heat for a couple more minutes. Remove from heat and add salt to taste.
Serve over your cooked grain of choice, garnished with chopped cilantro.
Makes 2 servings.