What is fall without a little pumpkin spice? Does it even count?
This simple, healthier snickerdoodle recipe is transformed to a distinctly fall cookie with a switch from the conventional cinnamon to pumpkin spice. The aromas that will fill your home when you bake these are like a warm and cozy hug from the season itself.
Who needs a pumpkin spice candle when you can get the real thing, and have some deliciously festive cookies to show for it?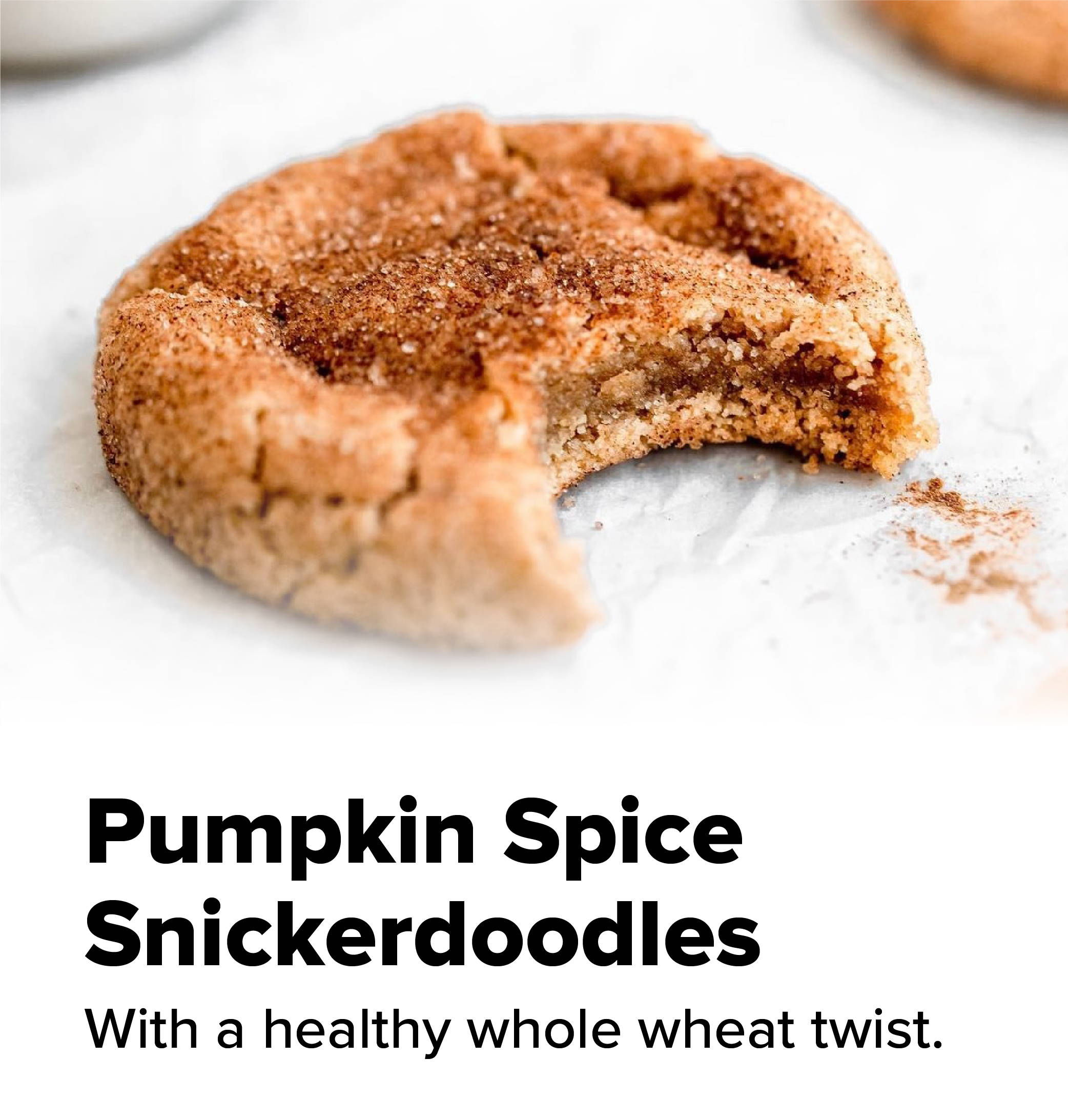 Ingredients:
Cookie Dough:
1 cup whole wheat flour (or gluten-free flour)
¾ teaspoon cream of tartar
½ teaspoon baking soda
½ teaspoon pumpkin spice
¼ teaspoon salt
2 tablespoon almond butter
1 flax egg
2 teaspoons vanilla extract
½ cup brown sugar (or coconut sugar)
Coating To Roll:
¼ cup brown sugar (or coconut sugar)
1 tablespoon pumpkin spice
Directions
To prepare the cookies, whisk together the flour, cream of tartar, baking soda, pumpkin spice, and salt in a medium bowl.
In a separate bowl, whisk together the almond butter, flax egg, vanilla, and sugar.
Add in the flour mixture, stirring until incorporated. Chill the cookie dough for 30 minutes.
To prepare the coating, mix together the brown sugar and pumpkin spice in a small bowl.
Preheat the oven to 350°F, and line a baking sheet with parchment paper.
Using a spoon, drop a small amount of the cookie dough into the coating and roll to coat. Once fully covered in coating, roll the cookie dough into a ball between your palms, and place it on the prepared baking sheet. Repeat with the remaining cookie dough and coating.
Flatten cookie dough balls very slightly to give a head start to spread.
Bake at 350°F for 9-11 minutes. Let the cookies cool on the warm baking sheet for at least 10 minutes before transferring to a wire rack to cool completely. Devour!