The easiest version of pancakes you've ever made are baked in a sheet pan. No need to stand over the griddle and wait for each pancake to finish cooking. Simply pop the whole sheet pan into the oven and cut them to serve. To make this whole process even easier, you can prepare the batter the night before so you're all set to go in the morning.
This pecan apple version is absolutely delicious but feel free to sub out for any fruit or nut – or go plain!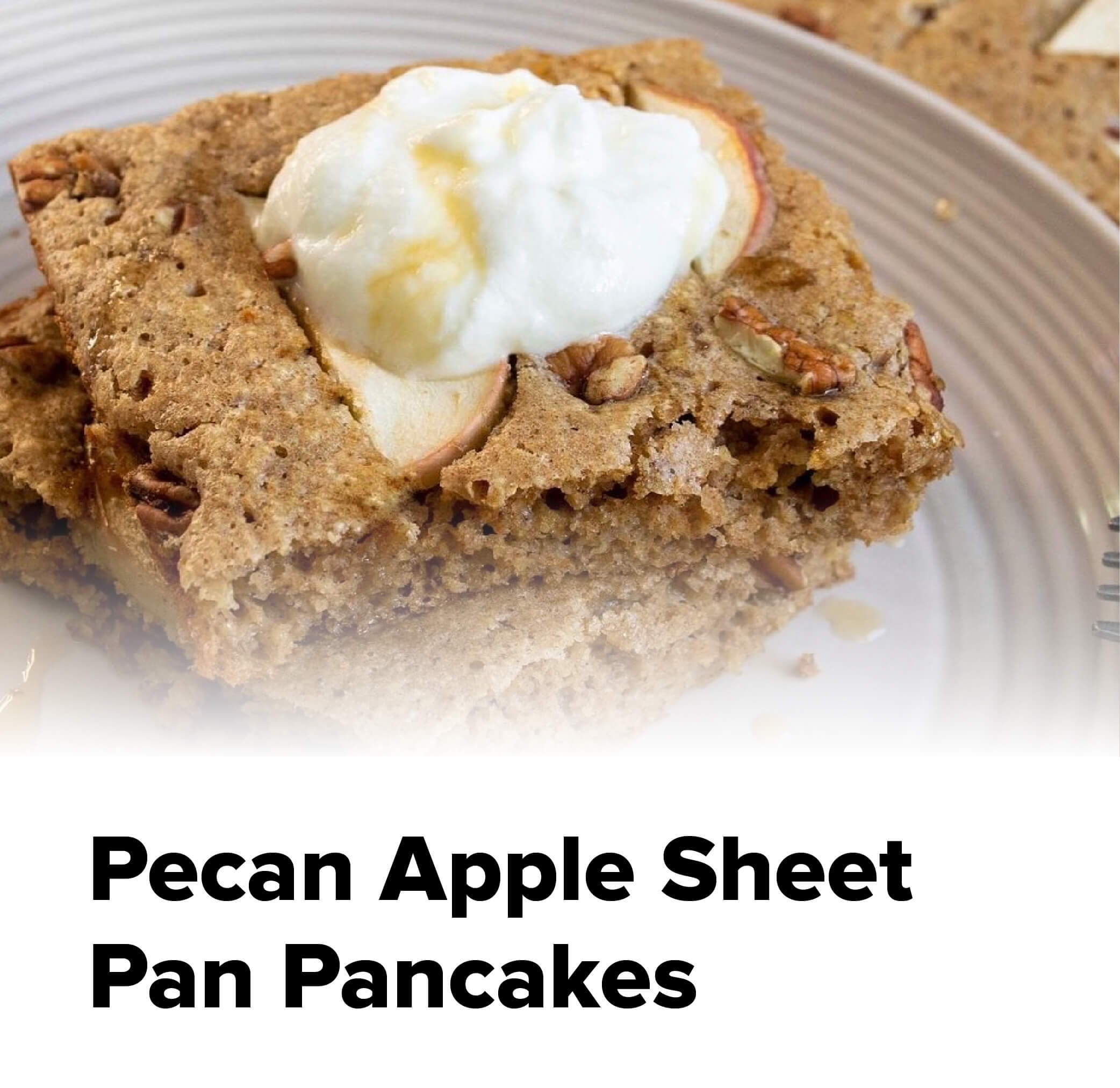 Ingredients:
1 C oat flour (you can make your own by blending rolled oats until fine)
2 T protein powder
1/4 teaspoon salt
1 ½ teaspoons baking powder
3/4 cup plant mylk
2 T maple syrup (plus more for serving)
1/2 tsp cinnamon
1/2 apple, sliced
2 T chopoped pecans
Directions
Set oven to 420° F.
In a bowl, combine the plant mylk, maple syrup, and cinnamon.
Add the oat flour, protein powder, salt, and baking powder. Mix until fully incorporated. Stir in apple slices and chopped pecans (save some apple slices and pecans to place on top for a picture-worthy finish).
Let sit for about 15 minutes to hydrate the oat flour.
Pour out onto a 13" x 9" sheet pan. Decorate with saved apple slices and chopped pecans (if you kept some).
Bake for about 12-15 minutes, until a toothpick comes out clean. Let cool slightly, then cut to serve.
Enjoy with some more fruit on top, a dollop of vegan yogurt, and a drizzle of maple syrup.
 
Makes about 2 servings.