Don't be deceived by the short list of ingredients and the simplistic cooking methods – this vegetable side packs a serious punch. Slathered in garlic and covered in crunchy toasted almonds, this will be that dish that will surprise people as they realize they keep reaching for more.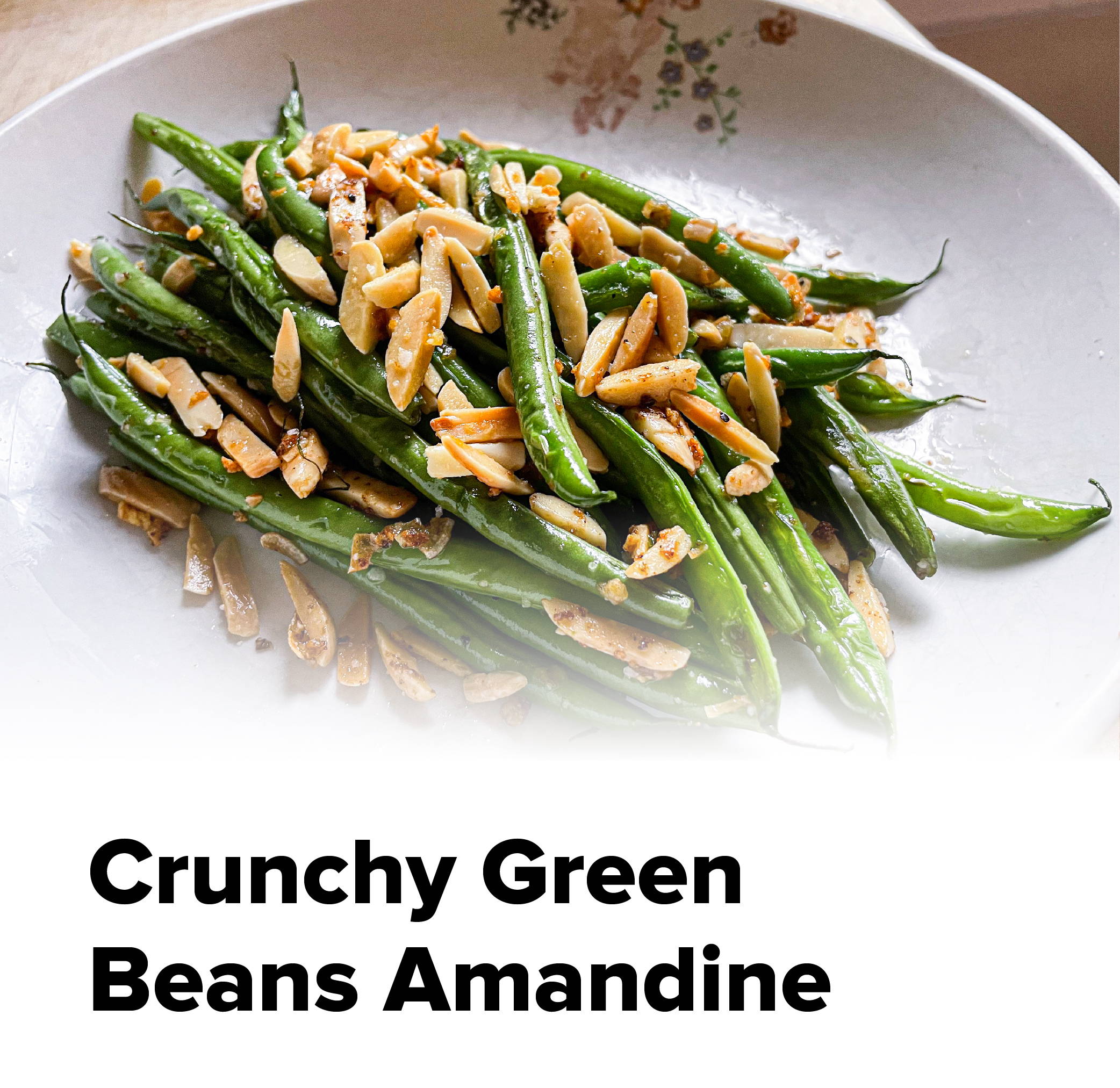 Ingredients:
2 lbs Green beans, trimmed
2 tablespoons olive oil
¼ cup slivered, sliced, or chopped raw almonds
5 cloves garlic, minced
½ teaspoon salt
½ lemon
Directions
Heat 1 tablespoon olive oil in a pan over medium heat and toss in the almonds.

Stir until very lightly toasted then add in ⅓ of minced garlic.

Stir until garlic is soft and fragrant, remove from pan and set aside.

Add 1 tablespoon olive oil to the pan and toss in the green beans. Sautee the green beans until slightly tender (or more depending on how soft you'd like them).

Add the remaining garlic and saute together until the garlic is lightly browned.

Transfer the beans to a dish and sprinkle the toasted almonds over the top.

Squeeze lemon juice over the top and serve.