This isn't like the fancy thinly sliced and layered version of the dish popularized by the animated French rat chef. This simple version is styled more closely to the original country stew commonly prepared and eaten in the Provençal region of France. If you don't have fresh herbs to use for this recipe, a dried "herbs de Provence" mixture would do just fine!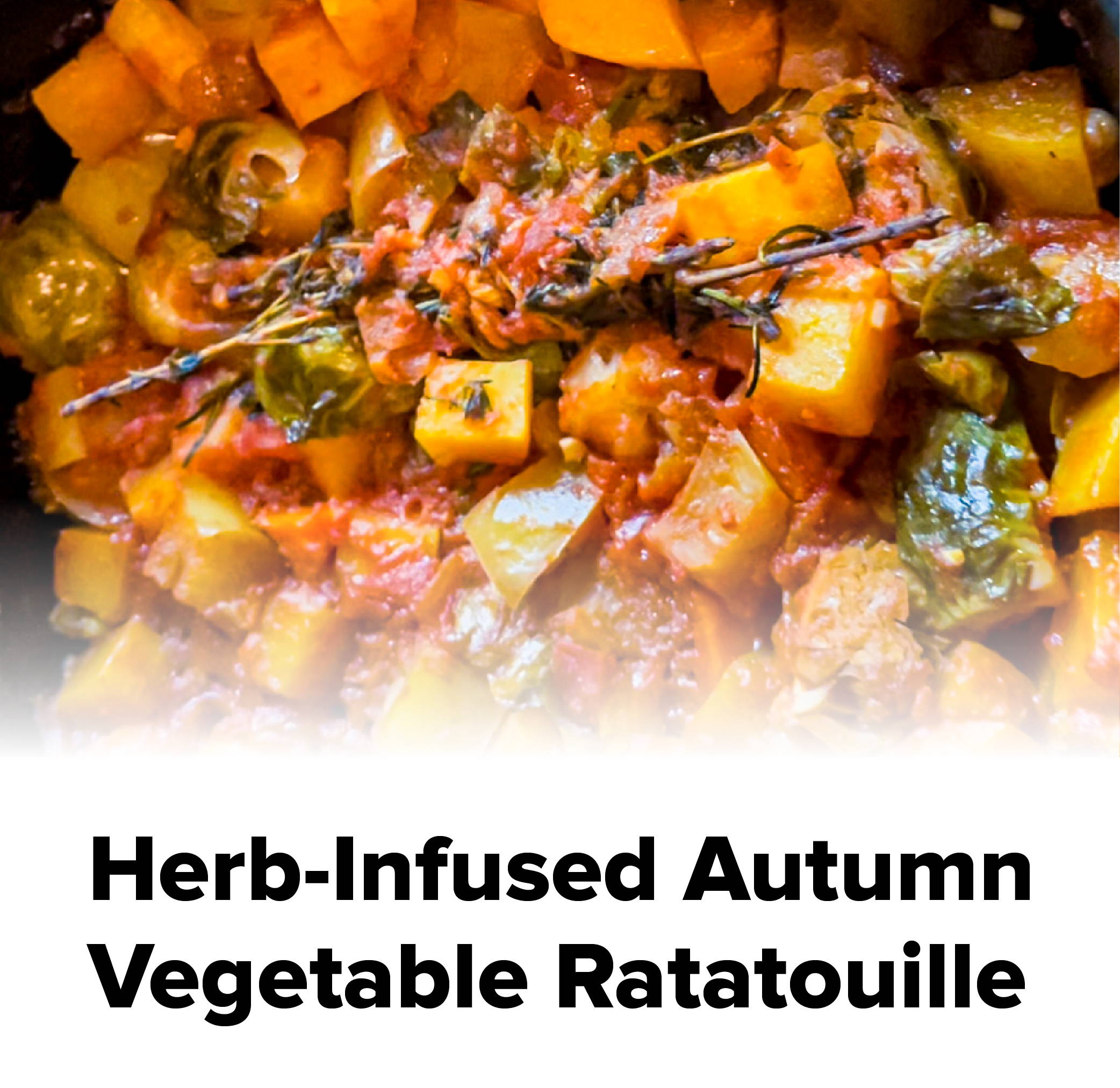 Ingredients:
1 large butternut squash, seeded and cut into 3/4-inch pieces
1 lb brussel sprouts, trimmed and halved
3 large carrots, cut into 3/4-inch pieces
1 large green apple, cubed
1 tablespoons olive oil
Kosher salt and freshly ground black pepper
1 small onion, chopped
2 garlic cloves, finely chopped
3 sprigs thyme
3 sprigs rosemary
One 15-ounce can diced tomatoes
Directions
Tie your sprigs of thyme and rosemary together with cooking twine.
Heat the tablespoon of olive oil in a medium pot over medium-low heat. Add the chopped onion and the tied sprigs and cook, stirring, until the onion is softened.
Add the garlic and cook until fragrant.
Add the tomatoes, cut vegetables, and apple and turn your heat up to medium. Turn your stove to medium-low heat and bring to a simmer, stirring occasionally until all vegetables are softened and juices are very thick, about 30 minutes.
Stir in Complement Unflavored Protein
Season with salt and pepper to taste.
Serve warm with some bread, pasta, or simply on its own!