Buy 1 Product = Feed 1 Kid in Need a Plant-Based Meal
Vegan Triple B12 Liquid Spray for Enhanced Absorption.
A 1,500 mcg blend of three forms of vitamin B12 to improve absorption and support energy, mood, and cells.*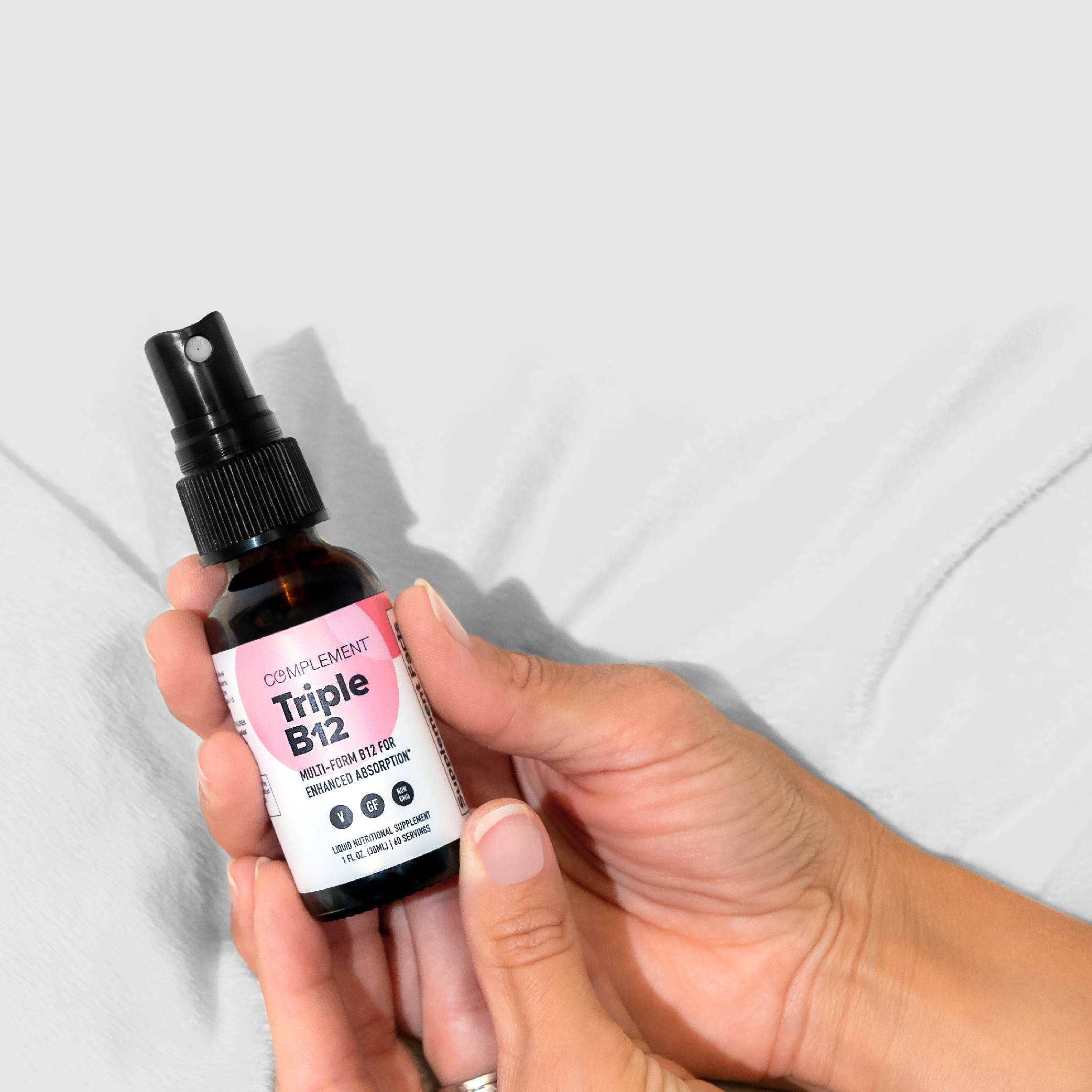 Why three is better than one.
Triple B12 utilizes three forms of the vitamin to enhance your body's ability to absorb B12, and act as an insurance policy against any potential absorption issues.
It's well documented that plant-based eaters benefit from supplementing with vitamin B12.* But research shows that nearly everyone, even meat eaters, may benefit from B12 supplementation as well. Depending on our health, lifestyle, and age, your rate of vitamin B12 absorption may decrease, or your body's ability to absorb a certain form may worsen.
Did you know that vitamin B12 plays a role in brain chemicals linked to stress reduction and mood improvement?
That's right — a simple vitamin can help boost your happiness.* Vitamin B12 helps synthesize and metabolize serotonin, a chemical linked to mood.*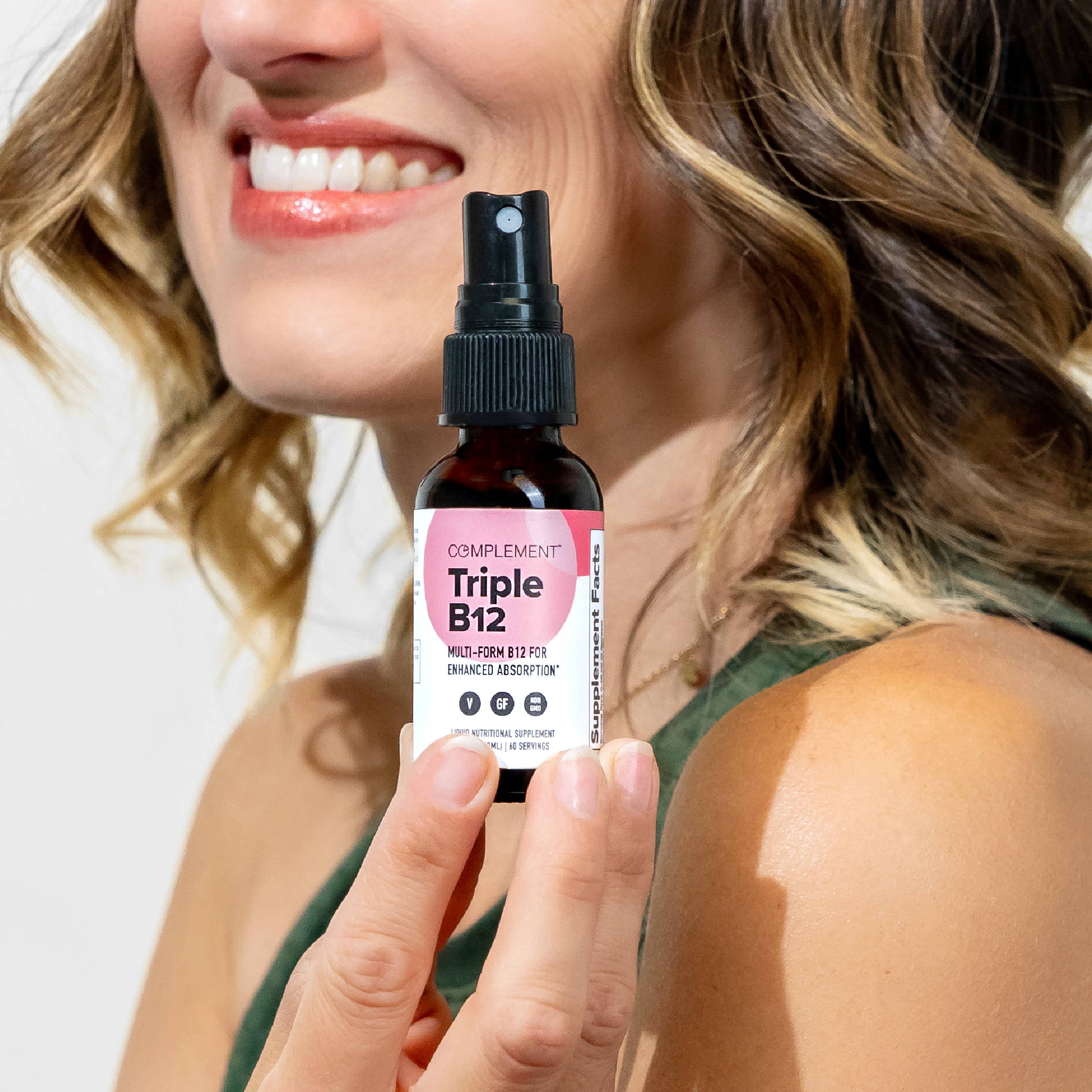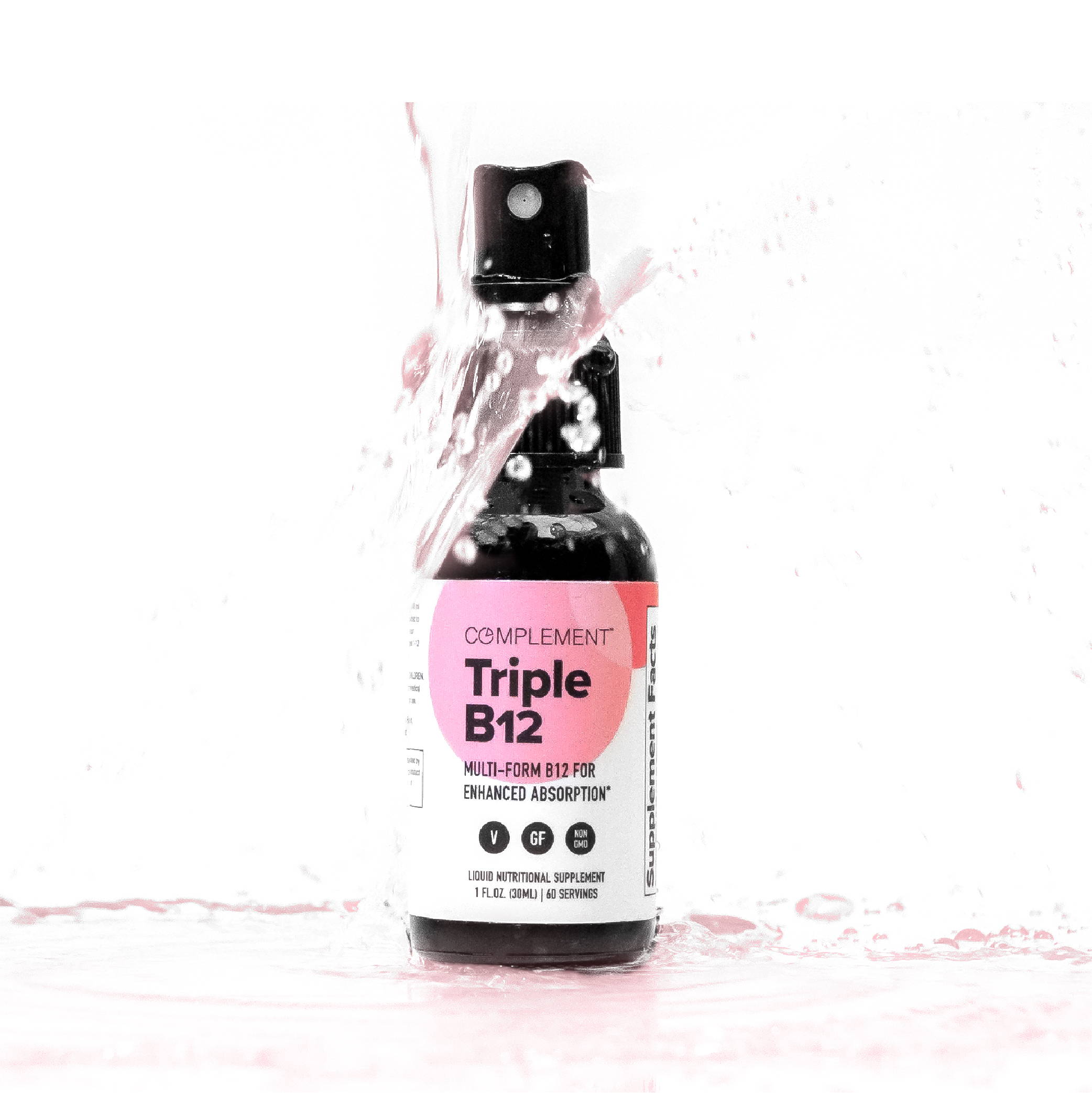 It's no coincidence that many "energy" drinks are loaded with B vitamins like B12.
Along with helping form red blood cells that carry oxygen throughout the body, vitamin B12 converts fat and protein into energy.*
SUPPORTS COGNITIVE PERFORMANCE.*
Vitamin B12 deficiency has been linked to cognitive decline and disorders.*
ENHANCES METABOLISM FUNCTION.*
Vitamin B12 plays a critical role in fat metabolism, and low levels of B12 may be linked to increased fat accumulation in the body.*
AIDS NERVOUS SYSTEM REGULATION*
Vitamin B12 supports the maintance of a healthy nervous system, including cellular energetic processes.*
BOOSTS
MOOD.*
Vitamin B12 plays a role in the production of brain chemicals that affect mood and healthy brain function.*
SUPPORTS ENERGY LEVELS*
Vitamin B12 is known as nature's energy shot because it helps form red blood cells that send oxygen throughout the body.*
SUPPORTS PLANT-BASED DIETS.*
Research suggests that most plant-based eaters should supplement with B12.*
Triple B12 contains a blend of more than 1,500 mcg of powerful B12 for enhanced absorption and increased benefits.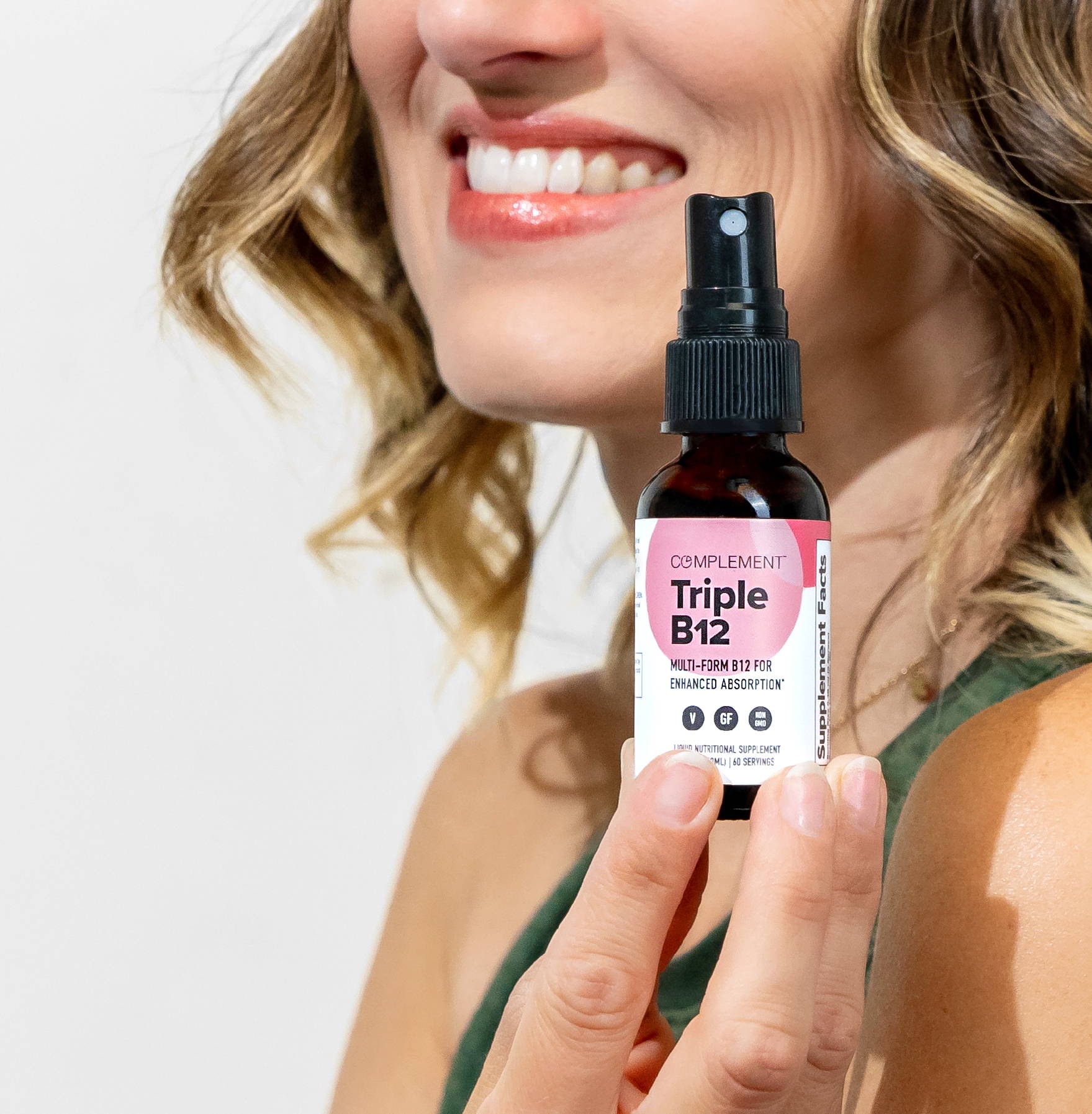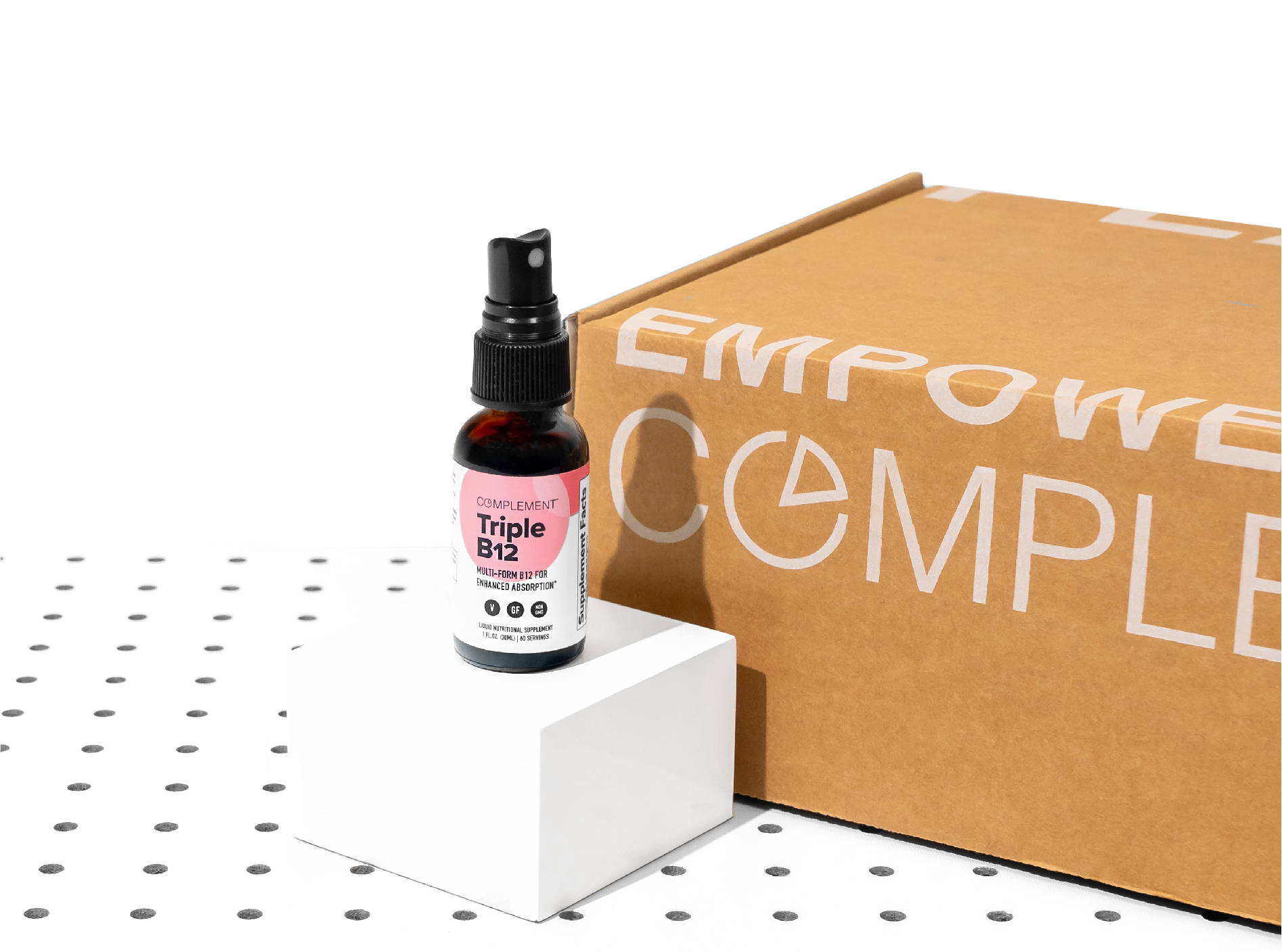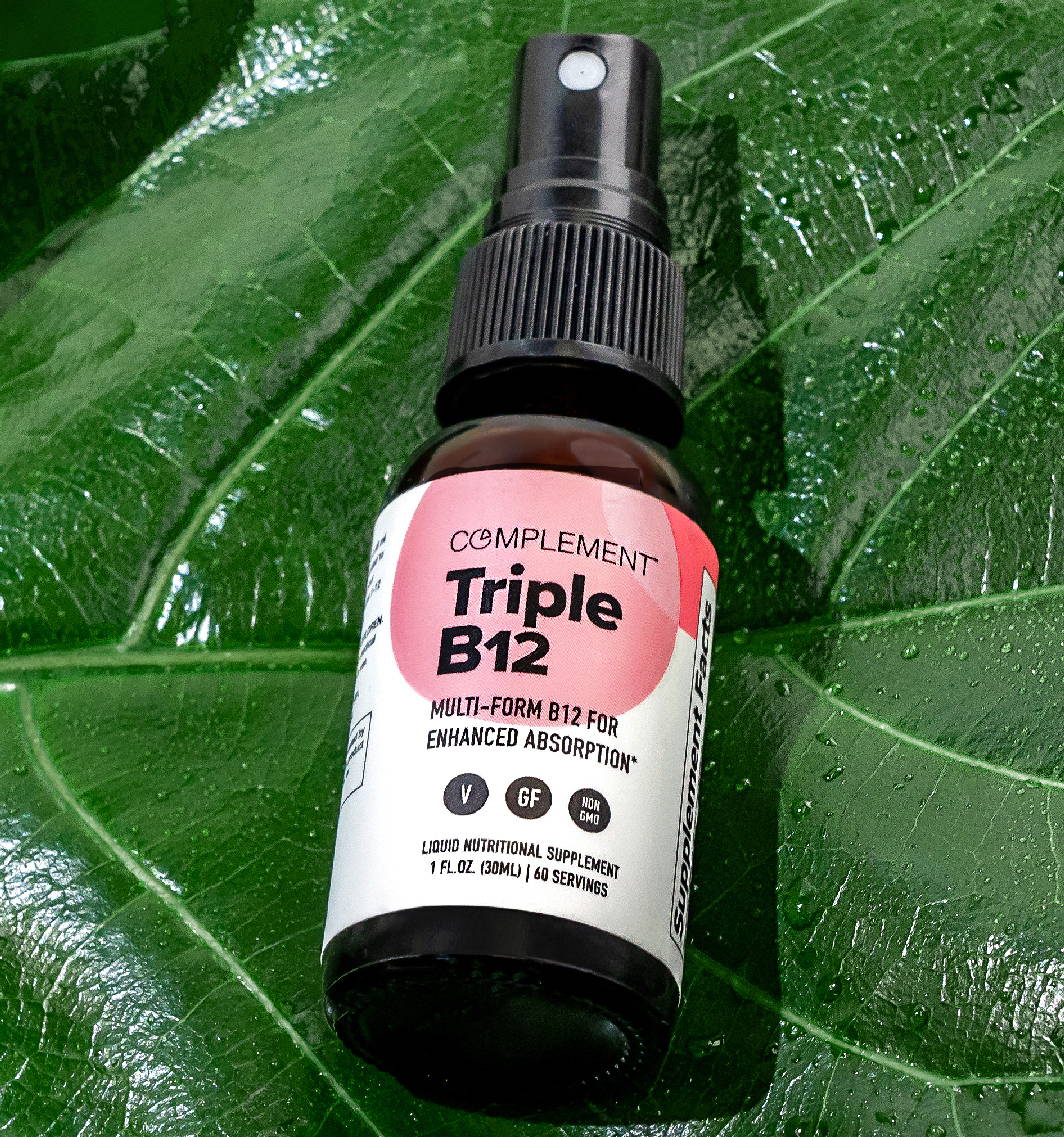 Frequently bought together.
Fully transparent production.
Triple B12 goes through a rigorous inspection process that includes third-party testing.
We want you to be certain that you are getting the highest quality nutrients, free from pollutants, heavy metals, and harmful pathogens — not to mention common allergens and artificial sweeteners, colors and flavors. That's why every batch undergoes a rigorous series of tests to confirm that it contains all that it should - and nothing that it shouldn't.
And we mean rigorous! We do as many as 19 different tests to ensure potency and safety. All this is done in pharmaceutical-grade facilities that are FDA Registered, and operate under cGMP standards.
This means that every ingredient and dosage on the back of the bottle is verified by an independent lab. And just as important, the ingredients are tested for things like pesticides, E Coli, heavy metals, and salmonella.
Potency
We verify that all active ingredients on the label are present in the right amounts. But we're not satisfied with just meeting those - to ensure potency over time does not diminish, we aim for 10-20% over what the label states.
Heavy Metals
We take soil and water pollution seriously, especially since we design our products to help your body fight against it. Therefore, each batch gets tested for Arsenic, Cadmium, Lead and Mercury.
Pathogens
Our products are doubly protected by being produced in a certified facility, and tested for yeast and mold, and possible bacterial presence, such as Salmonella, E.coli and other coliforms.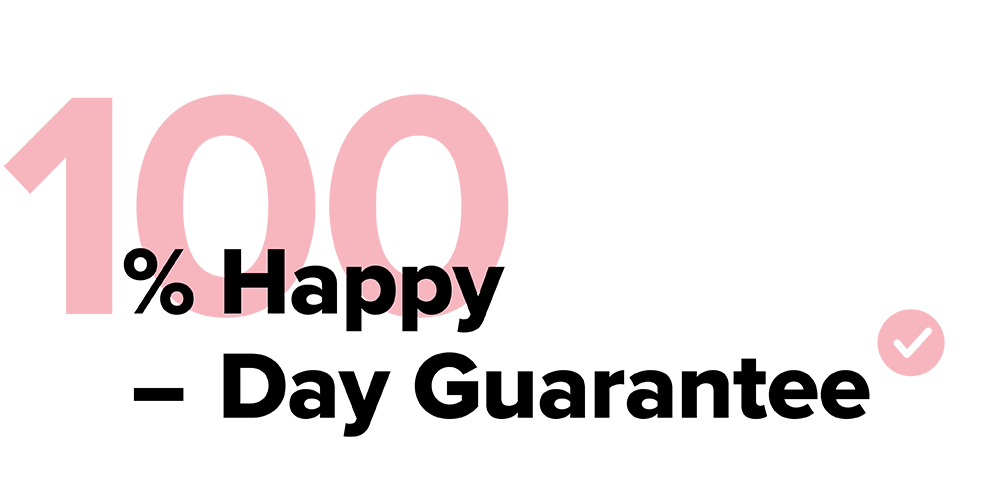 We stand behind our products 100%. If you're not happy with the results, taste, or experience, we'll fix it.
You have a full 100 days after receiving your product to try it out and see if it's the right fit for you.
And if you don't love it within the first 100 days, we'll issue a full refund. No questions asked. No fine print. That's the Complement guarantee.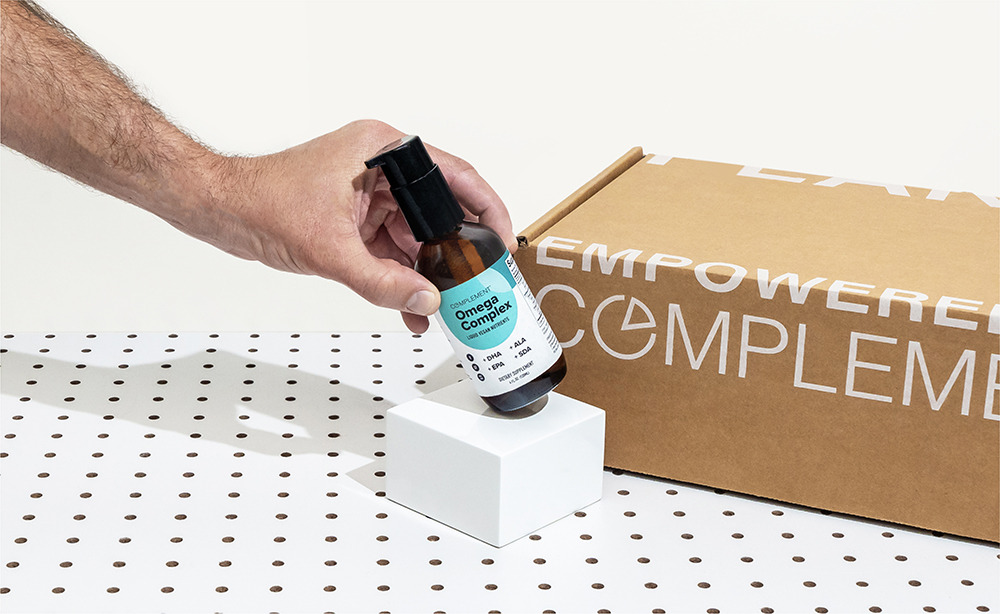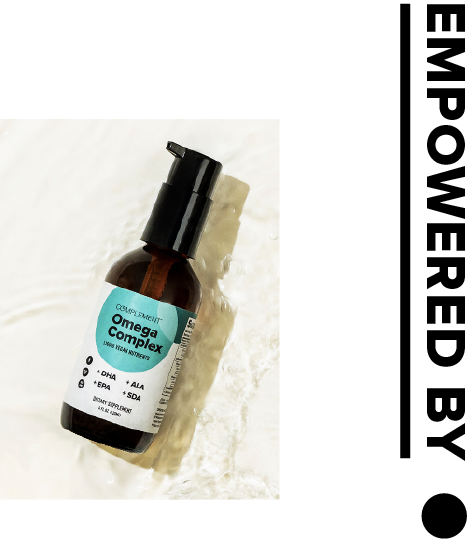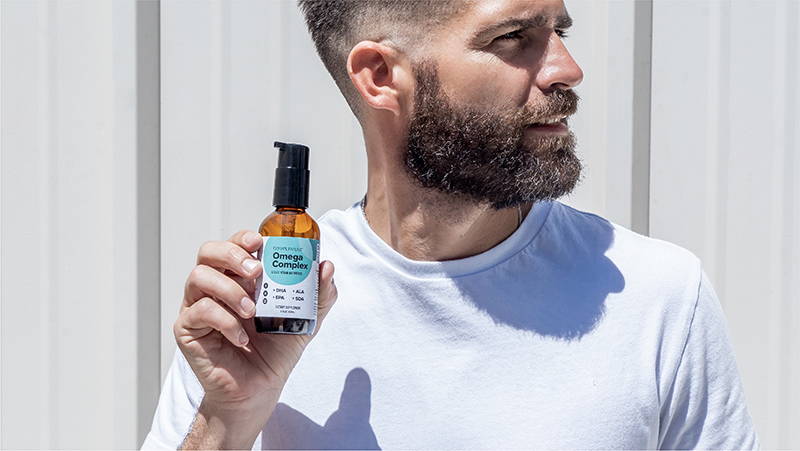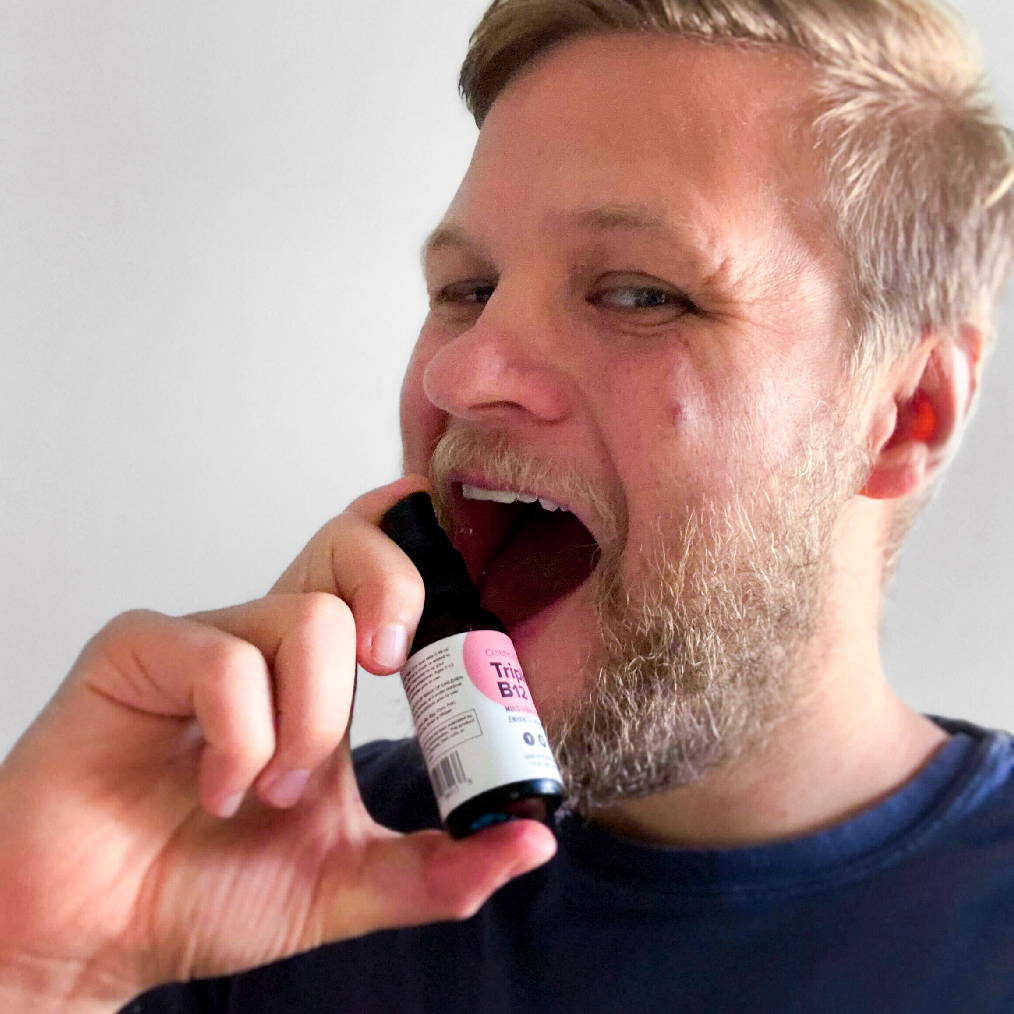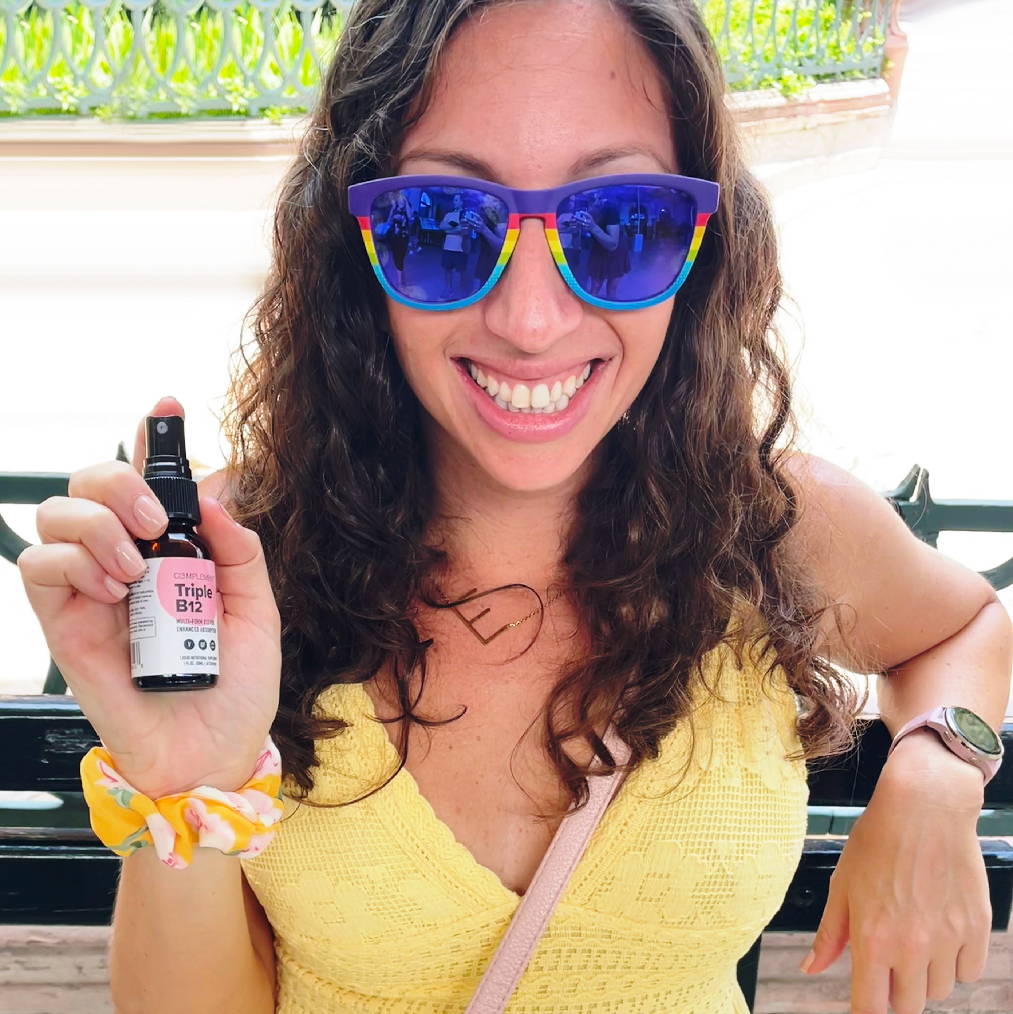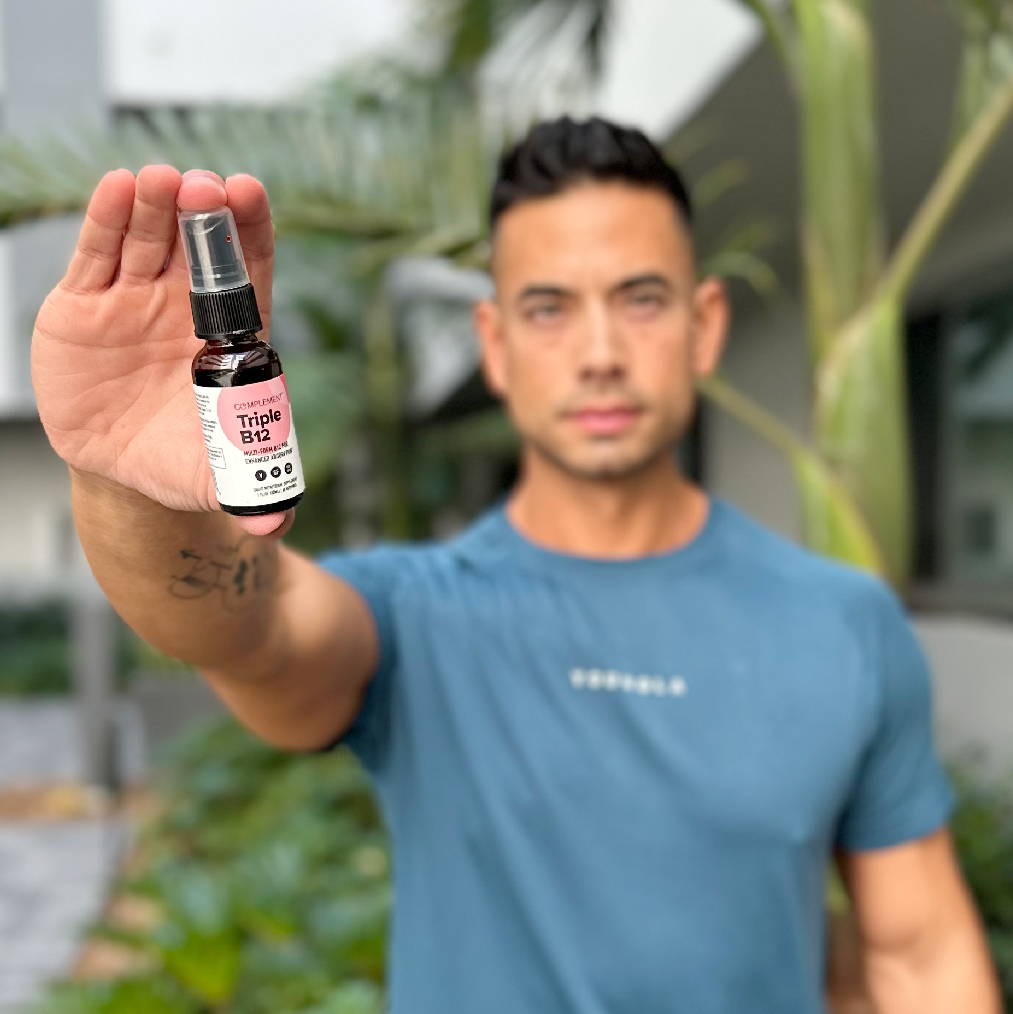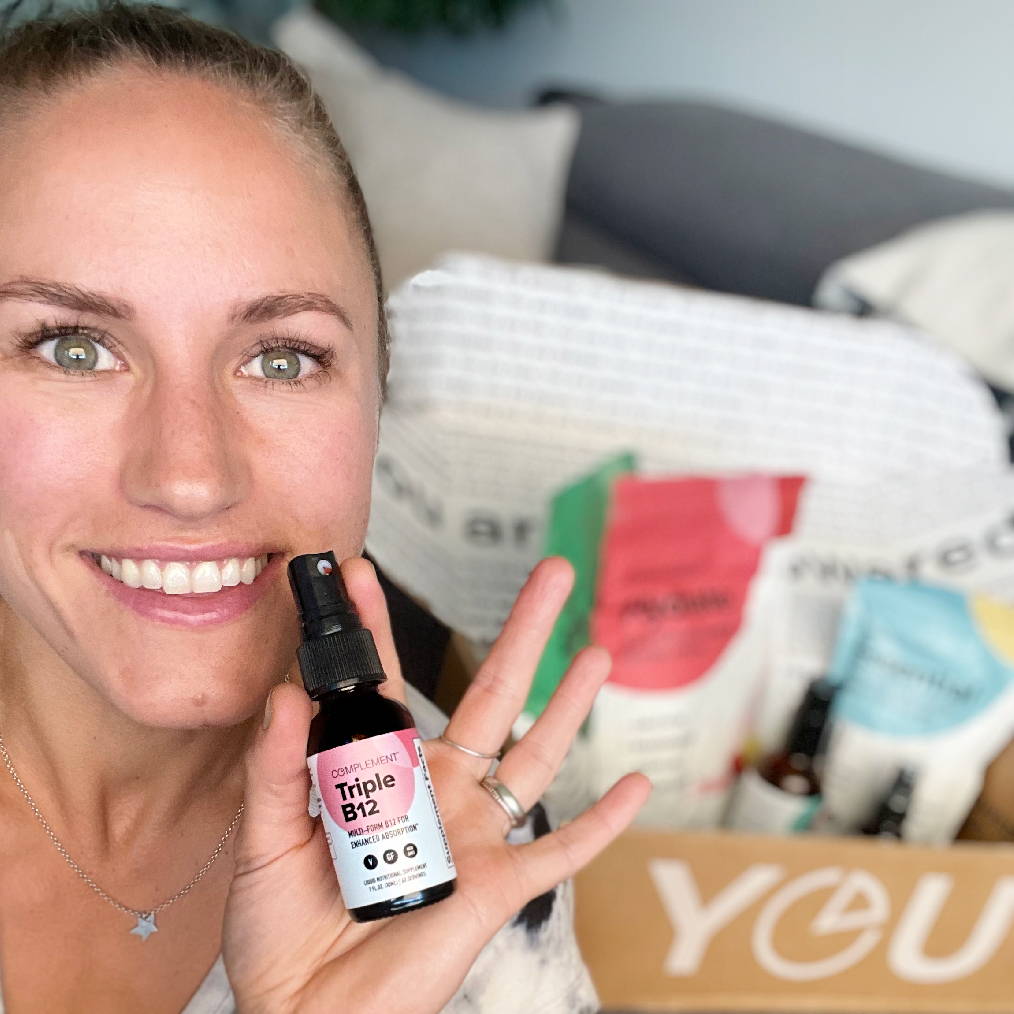 Frequently asked questions.
Still not sure? Find answers to your questions here...
It's easy to subscribe & save.
Free US Delivery at $95
We'll get Triple B12 right to your door, right on time.
Easy Subscriptions
Bottles coming too slow or too fast? You can adjust or skip orders in whatever way suits you.
Satisfaction Guaranteed
Return your bottle at any point within 100 days of purchase for a full refund.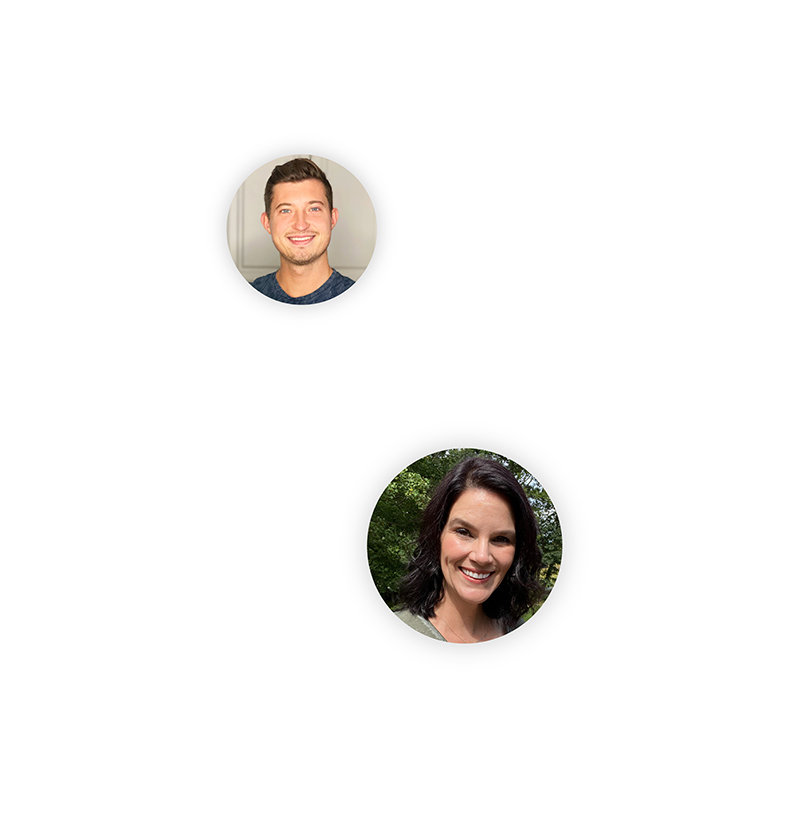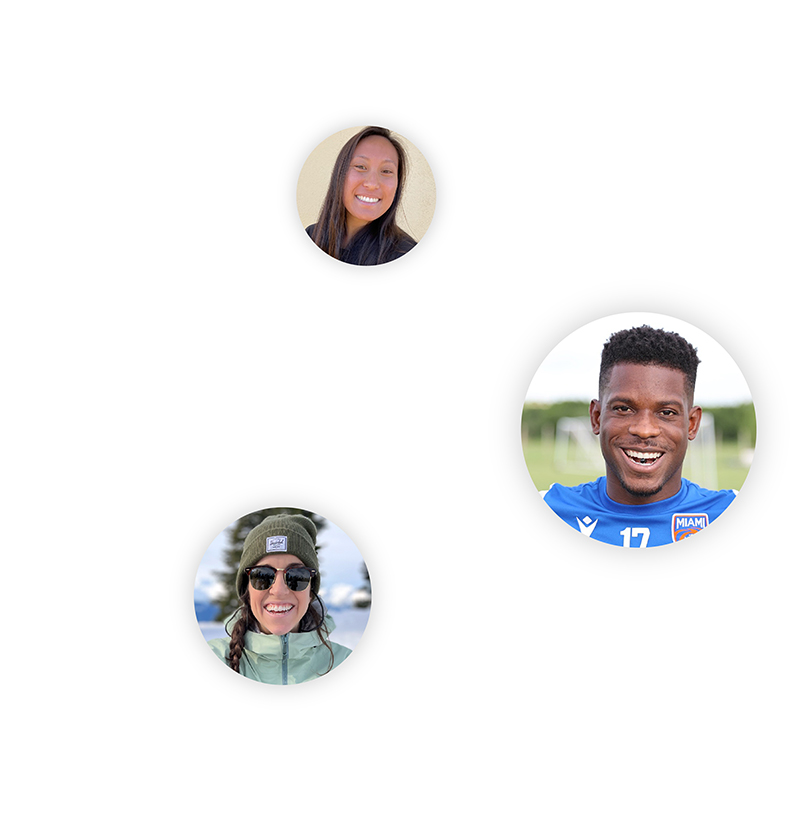 Enjoy 10% off your first purchase

when you subscribe to our newsletter