Buy 1 Product = Feed 1 Kid in Need a Plant-Based Meal
Blend of 4 Major Electrolytes for 3x Faster Absorption
Ideal for daily hydration needs, morning revitalization, and athletes, Hydrate's flavorful blend of electrolytes are formulated to help speed up absorption, improve your performance, and invigorate your body.*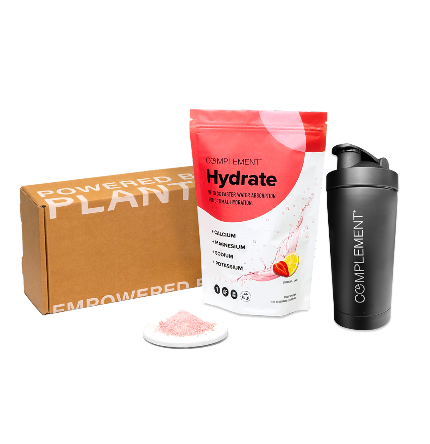 30 Servings of Electrolytes
Free Insulated Shaker
100% Biodegradable Pouch
Eco-Friendly Packaging
What if you could make
water... more efficient?

Hydration — or the chemical reaction in which substances in your body combine with water — plays a crucial role in everything from regulating body temperature to lubricating joints, proper brain function, and delivering nutrients and energy to cells.
And for athletes, losing just 1-2% of your bodyweight through sweat can have a 10% reduction in your exercise capacity.
But is pure water the best at rapidly hydrating your body and muscles when you need it most?
No. In fact, hydrating with water alone — especially during physical activity — can lead to a host of problems from an upset electrolyte balance.
Research shows that when dissolved in water, a blend of glucose and electrolytes can create an osmotic gradient which increases the absorption rate to rehydrate you up to 3x faster..
Hydrate is a science-backed blend of 4 major electrolytes and organic cane sugar, designed specifically to mimic the sweat lost during a workout and to rehydrate your body as quickly as possible.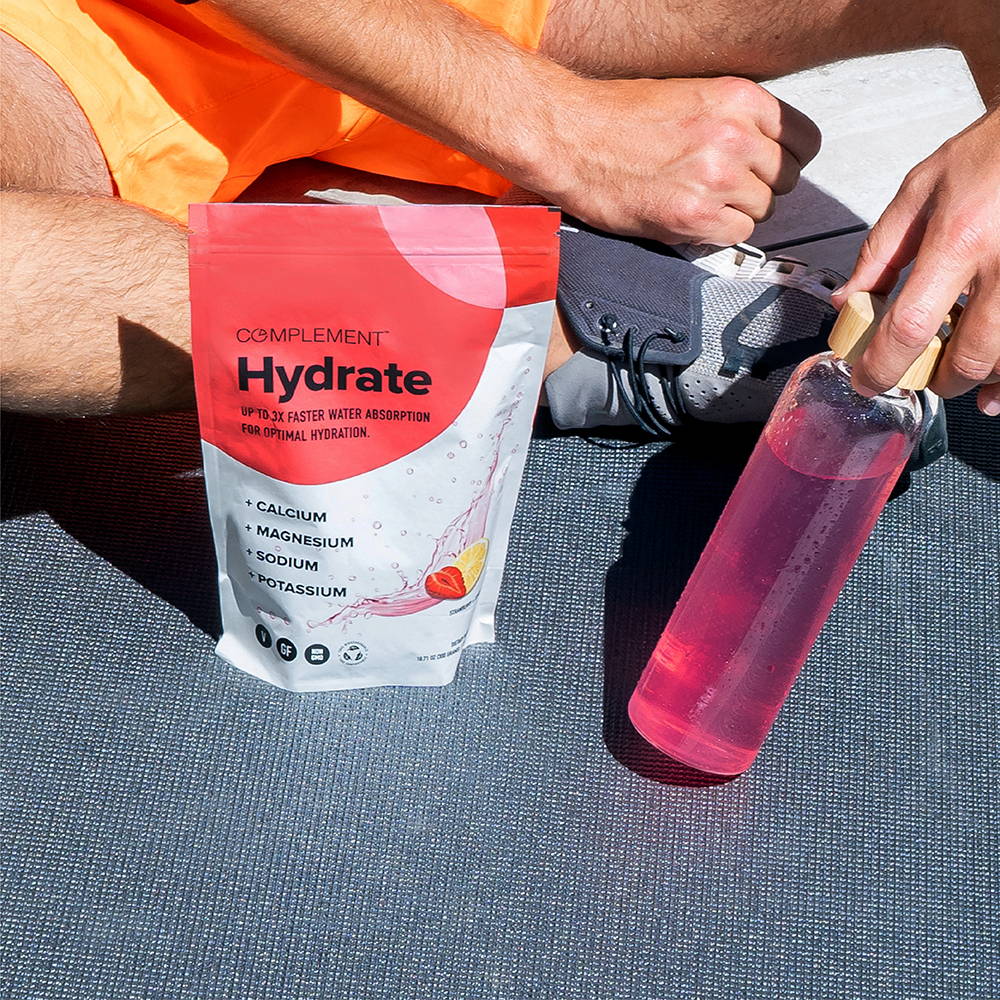 The natural sugars added to Hydrate aren't for flavor, but speed.

Absorption of most water happens in the small intestine after passing through the stomach.
There, the presence of a precise amount of glucose (provided as organic cane sugar and dextrose) and sodium has been clinically proven to create an osmotic gradient, which increases the rate at which water and electrolytes are absorbed by up to 3x the normal rate — speeding up hydration and increasing benefits.*
Electrolytes that mimic sweat.
A unique blend of the 4 major electrolytes to replace what is lost through sweat.

Unlike other electrolyte mixes with megadoses of one or two electrolytes, Hydrate uses a science-backed blend of four major electrolytes — sodium, potassium, calcium, and magnesium — to replace what is lost through sweat, reduce the risk of hyponatremia, support increased energy, and help enable optimal muscle contractions.*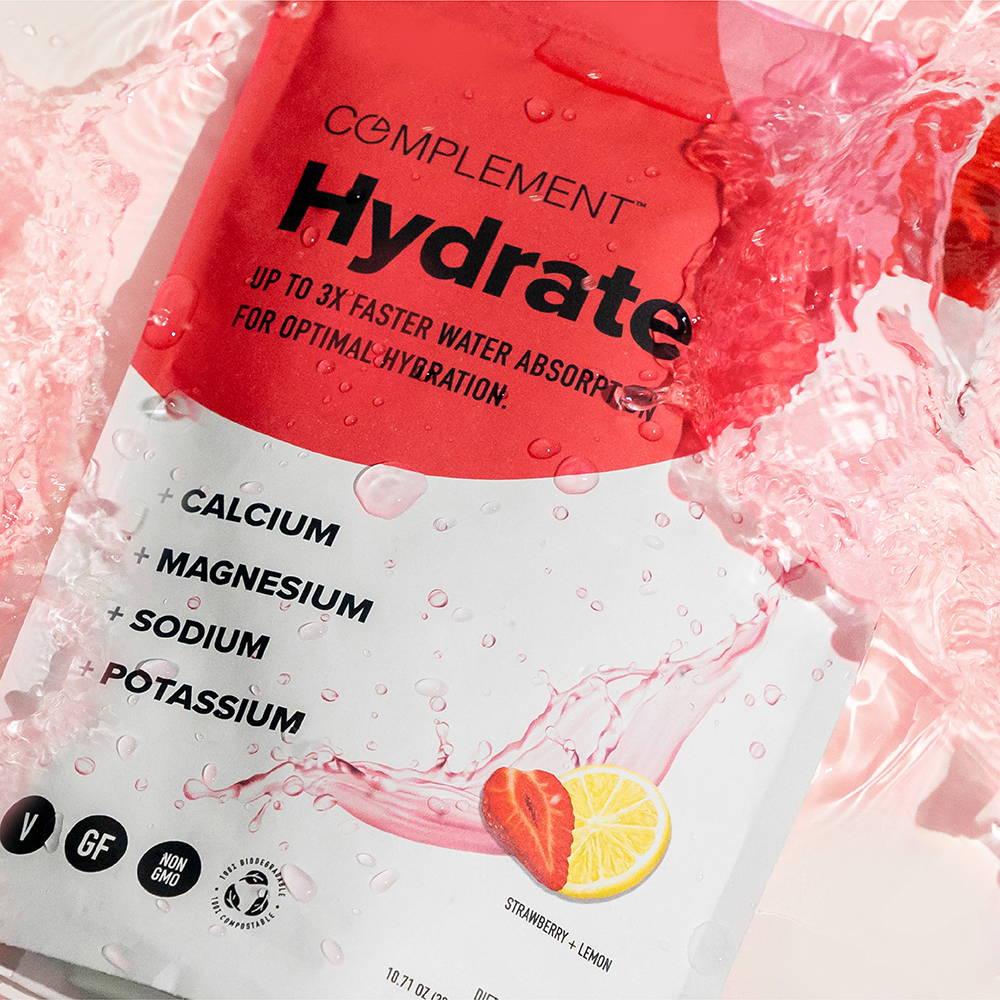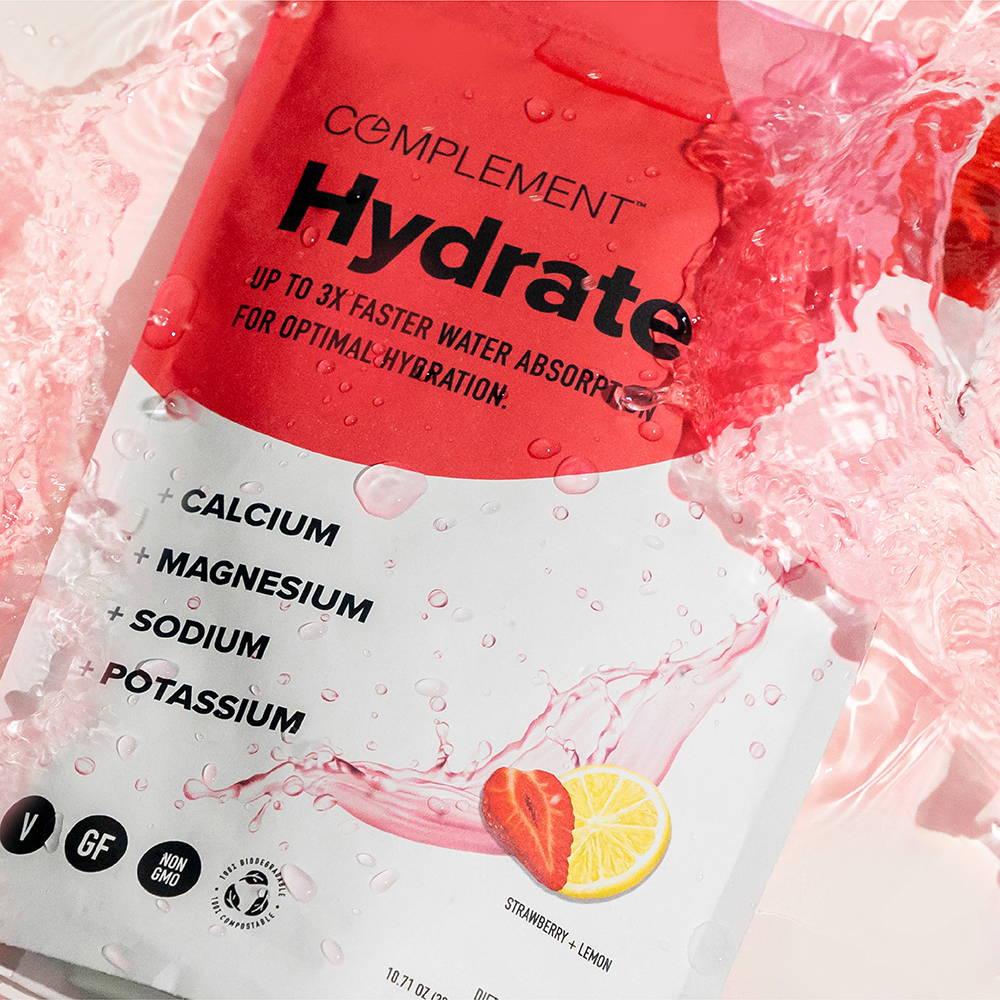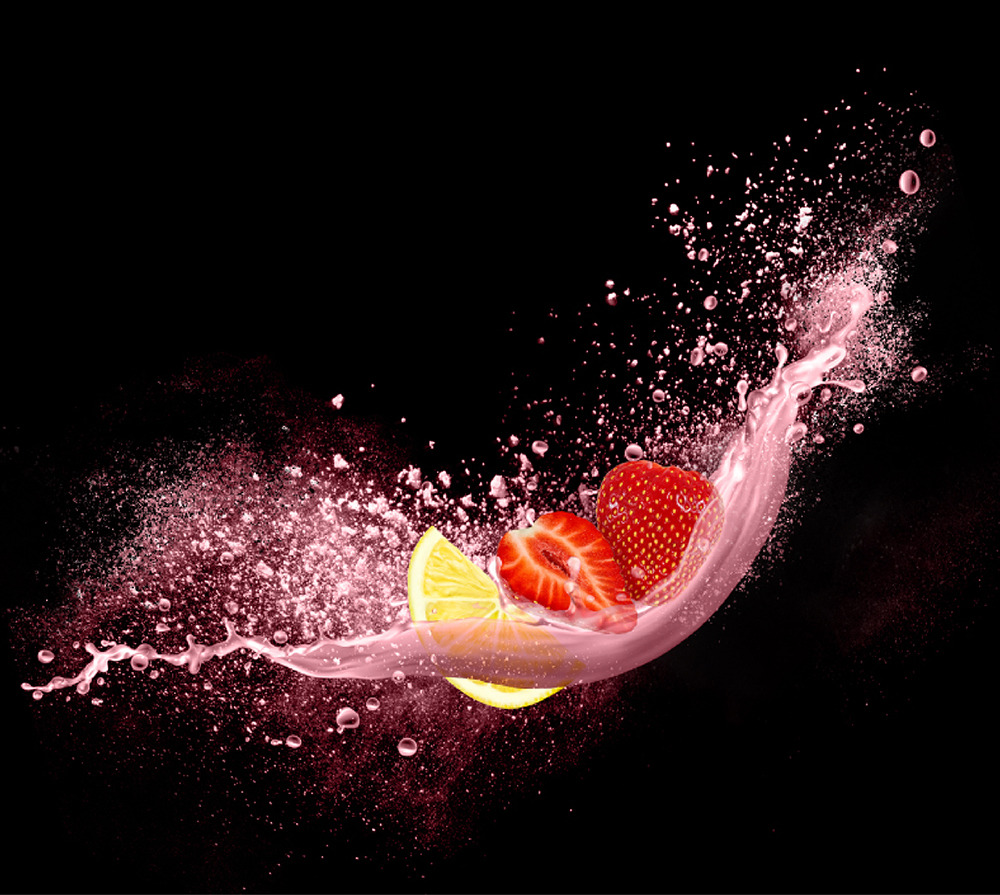 Clean ingredients, refreshing taste.
Looks pink, tastes like childhood.
One sip of the strawberry lemonade flavor and you're transported back to hot summer days of childhood. The bright pop of pink comes from natural fruit juice, not artificial color, and the taste from strawberries and lemon citrus (from organic fruit powder).
It's perfect for replenishing mid workout, after a long run, or first thing in the morning.
3X FASTER HYDRATION.*
When dissolved in water, a blend of glucose + electrolytes has been shown to increase absorption and hydrate you more efficiently.*
4 MAJOR ELECTROLYTES FOR HEALTH*
Hydrate combines sodium, calcium, magnesium, and potassium to support full-body functioning.*
IMPROVED PERFORMANCE*
Rapid hydration increases muscle and cell function for stronger performance.*
AIDS JOINT LUBRICATION*
Proper hydration helps the body lubricate joints to improve mobility and reduce stiffness.*
SUPPORTS BETTER SLEEP*
Studies show that dehydration has a negative impact on your ability to sleep and feel rested.*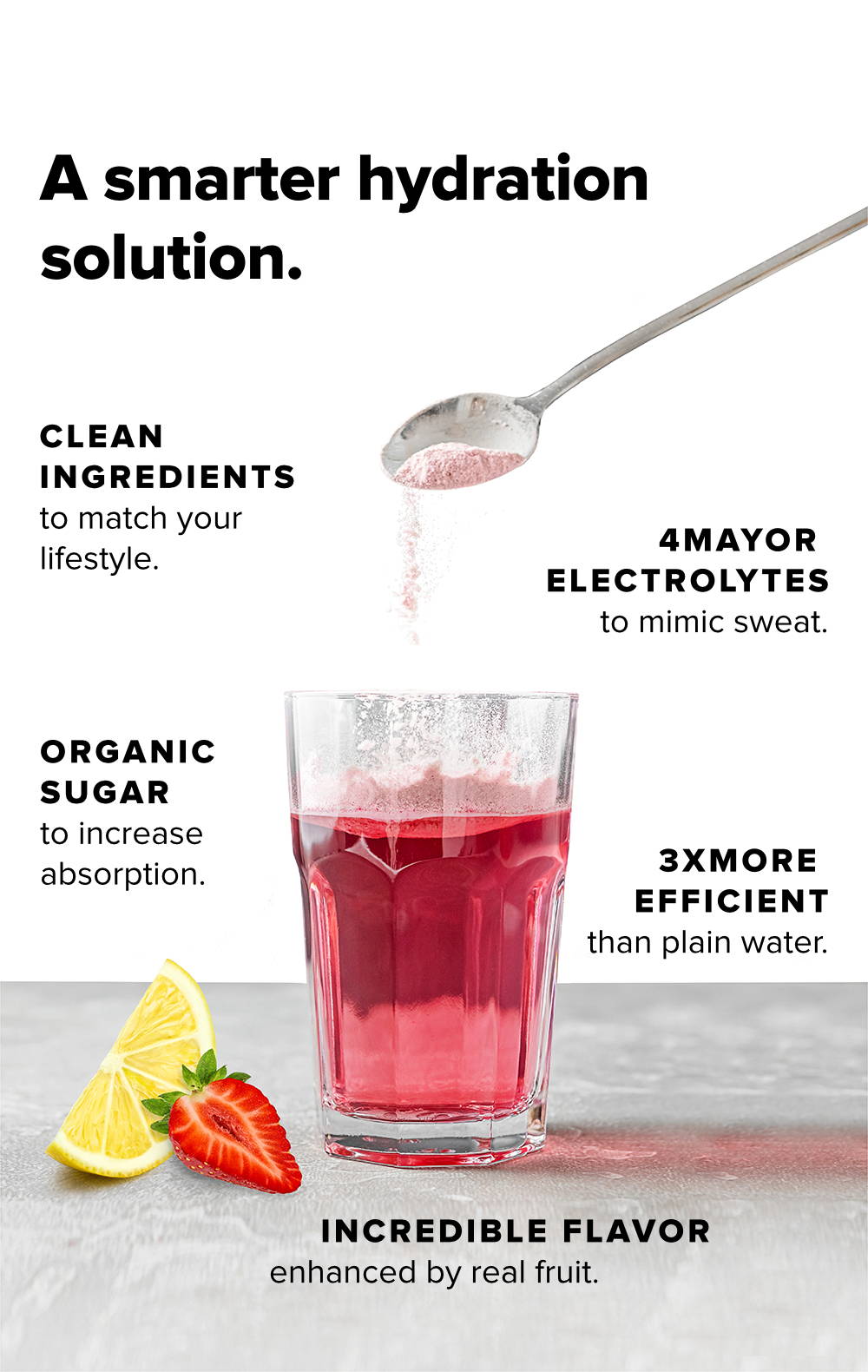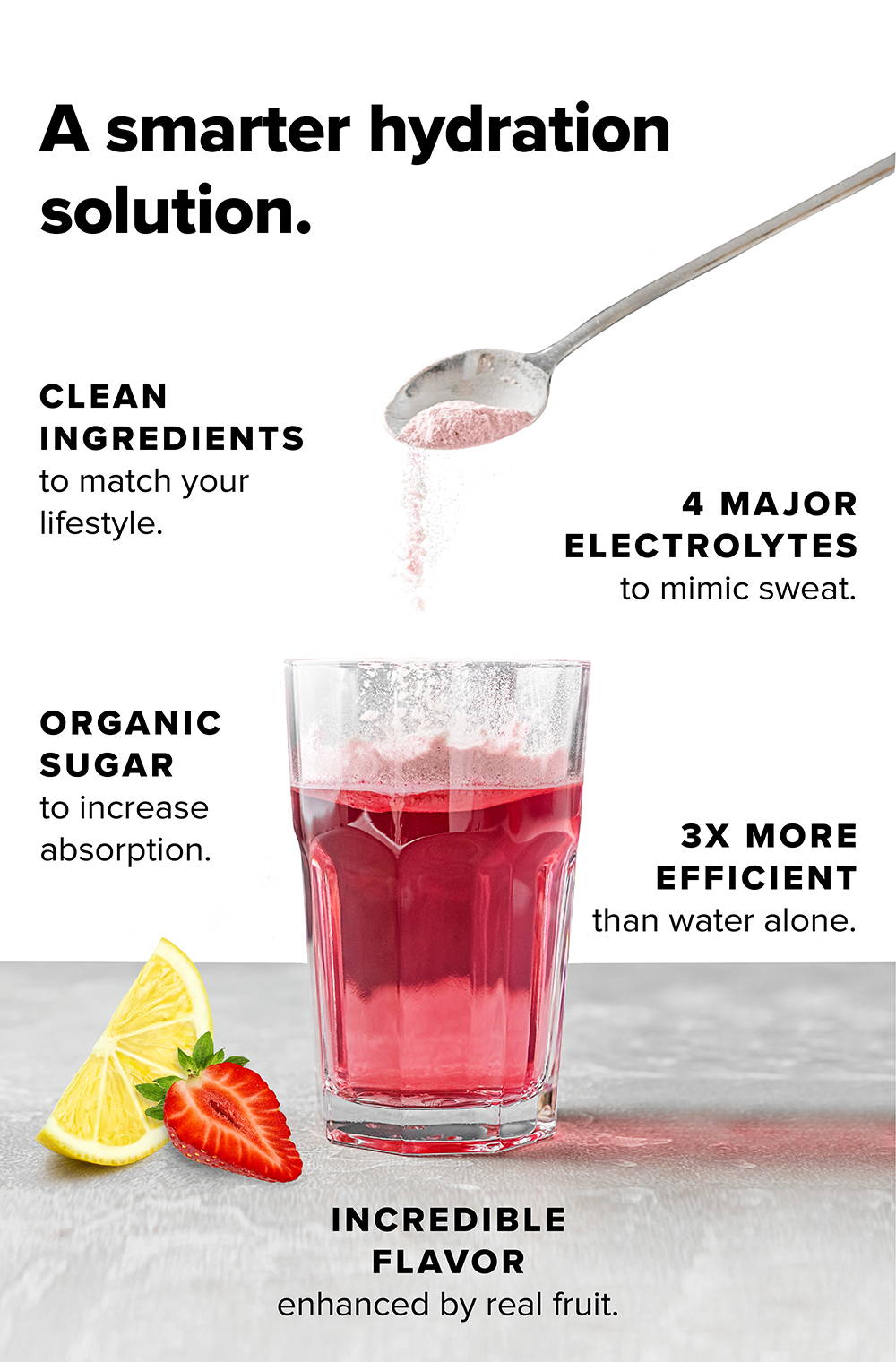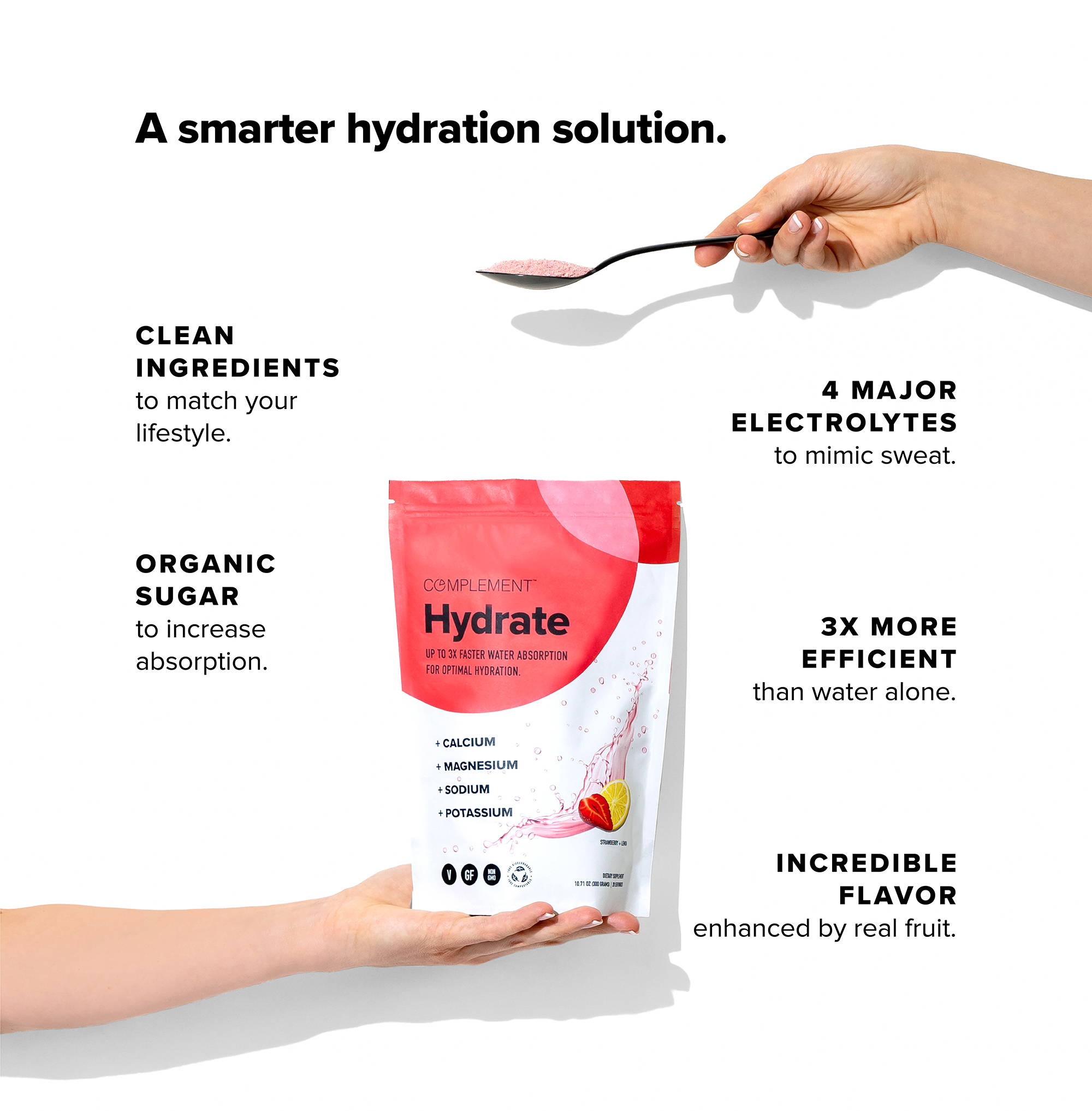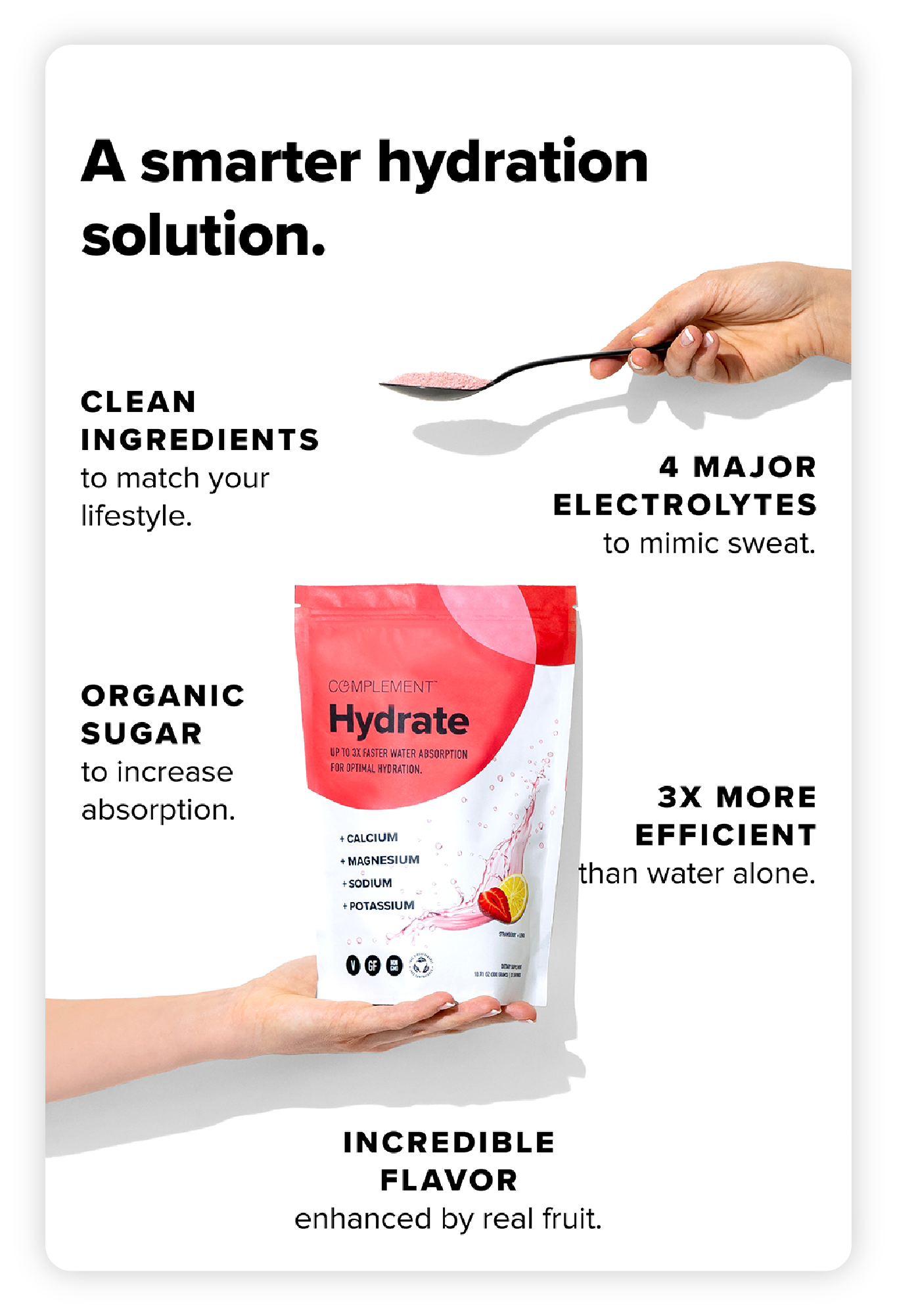 Hydrate contains 4 major electrolytes, perfectly balanced to replace what is lost through sweat.
Fully transparent production.
Hydrate goes through a rigorous inspection process that includes third-party testing.
We want you to be certain that you are getting the highest quality nutrients, free from pollutants, heavy metals, and harmful pathogens — not to mention common allergens and artificial sweeteners, colors and flavors. That's why every batch undergoes a rigorous series of tests to confirm that it contains all that it should - and nothing that it shouldn't.
And we mean rigorous! We do as many as 19 different tests to ensure potency and safety. All this is done in pharmaceutical-grade facilities that are FDA Registered, and operate under cGMP standards.
This means that every ingredient and dosage on the back of the bottle is verified by an independent lab. And just as important, the ingredients are tested for things like pesticides, E Coli, heavy metals, and salmonella.
Potency
We verify that all active ingredients on the label are present in the right amounts. But we're not satisfied with just meeting those - to ensure potency over time does not diminish, we aim for 10-20% over what the label states.
Heavy Metals
We take soil and water pollution seriously, especially since we design our products to help your body fight against it. Therefore, each batch gets tested for Arsenic, Cadmium, Lead and Mercury.
Pathogens
Our products are doubly protected by being produced in a certified facility, and tested for yeast and mold, and possible bacterial presence, such as Salmonella, E.coli and other coliforms.
Morning,
Noon,
and Night.

It's time to put whole-day hydration on autopilot.
If you're a coffee-only before lunch kind of person, or if you commonly find yourself chugging plain water because you're so thirsty... listen up:
Poor hydration is a thing of the past.
Outside of workouts, we're the most dehydrated first thing in the morning, just when our body is waking up and preparing for the day. That's when proper hydration should begin.
Jumpstart your daily hydration each morning with a balanced blend of electrolytes and water to activate your muscles and prepare your body. Then continue sipping throughout the day.
Put hydration on autopilot with the electrolytes your body is craving.
| | | |
| --- | --- | --- |
| | | |
| | | |
| Up to 3x faster absorption. | | |
| | | |
| Electrolyte blend to mimic sweat. | | |
| | | |
| | | |
| | | |
| | | |
| | |
| --- | --- |
| | |
| | |
| Up to 3x faster absorption. | |
| | |
| | |
| | |
| --- | --- |
| | |
| | |
| | |
| | |
| | |
| | |
| --- | --- |
| | |
| | |
| Electrolyte blend to mimic sweat. | |
| | |
| | |
| | |
| --- | --- |
| | |
| | |
| | |
| | |
| | |
| | |
| --- | --- |
| | |
| | |
| | |
| | |
| | |
| | |
| --- | --- |
| | |
| | |
| | |
| | |
| | |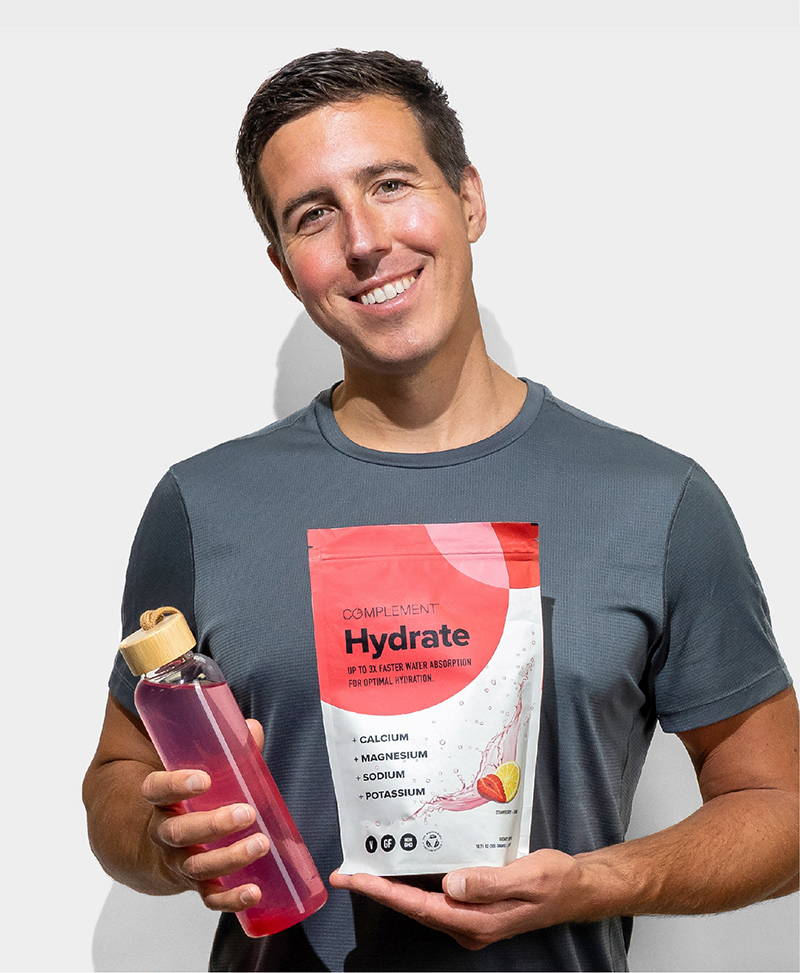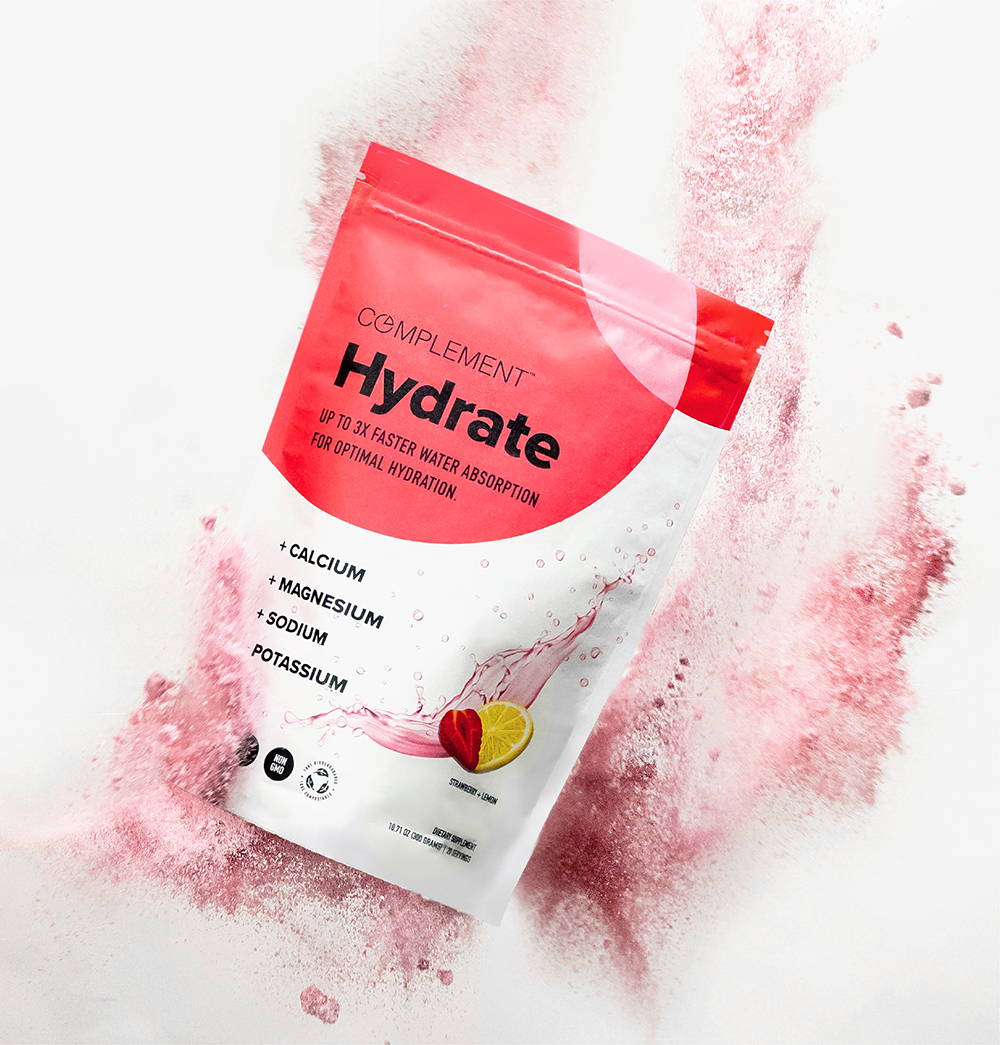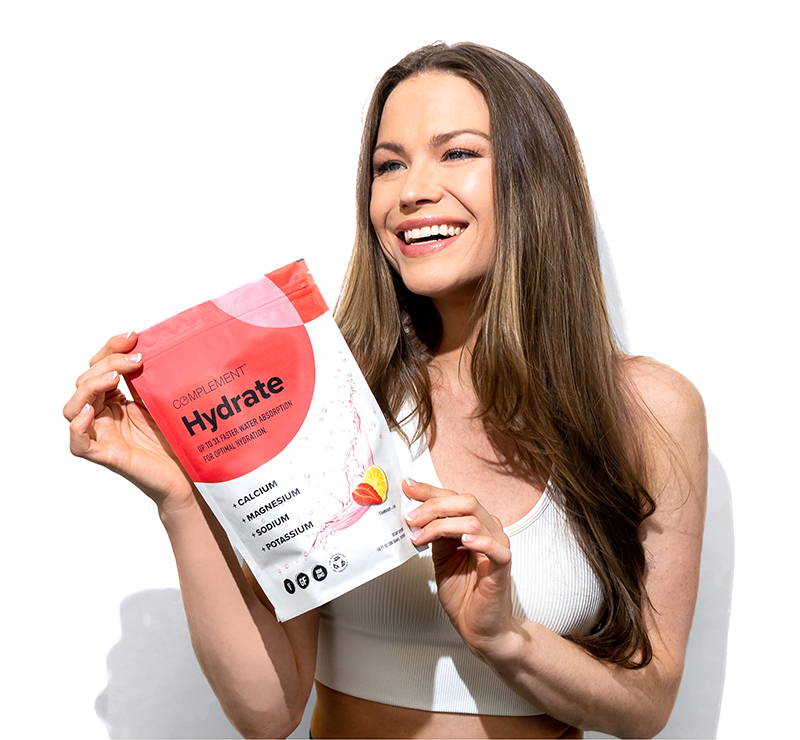 Frequently bought together.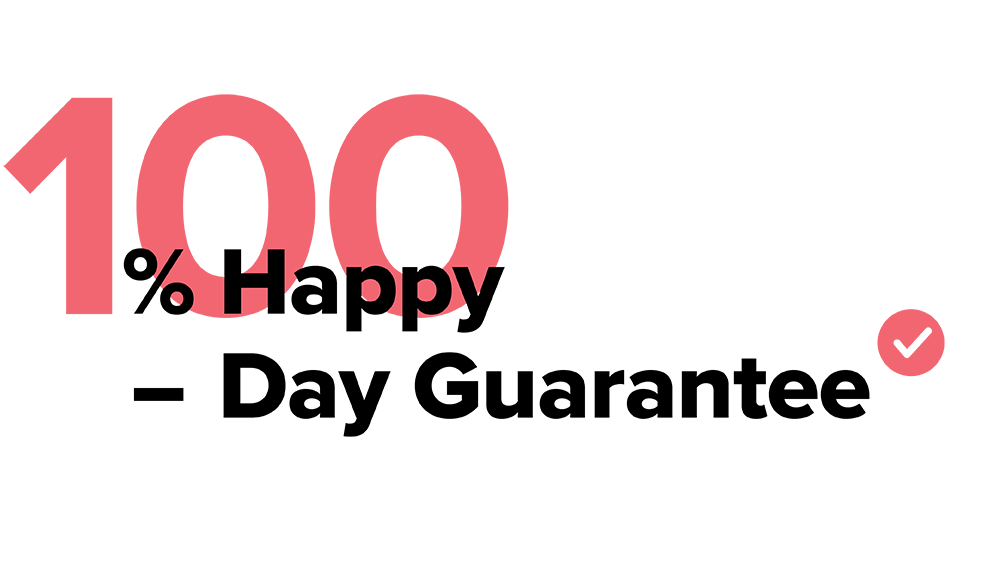 We stand behind our products 100%. If you're not happy with the results, taste, or experience, we'll fix it.
You have a full 100 days after receiving your product to try it out and see if it's the right fit for you.
And if you don't love it within the first 100 days, we'll issue a full refund. No questions asked. No fine print. That's the Complement guarantee.
When you order Hydrate, you help provide months of clean drinking water for people who need it.
Throughout this page, we talk a lot about improving hydration as a way to optimize performance and health. But for hundreds of millions of people around the world, improving hydration is about survival. And that's a reality we can't ignore.
We've teamed up with Water for Good, a charitable organization providing pumps and wells to produce clean drinking water in Subsaharan Africa, to help solve the clean water crisis. When you buy...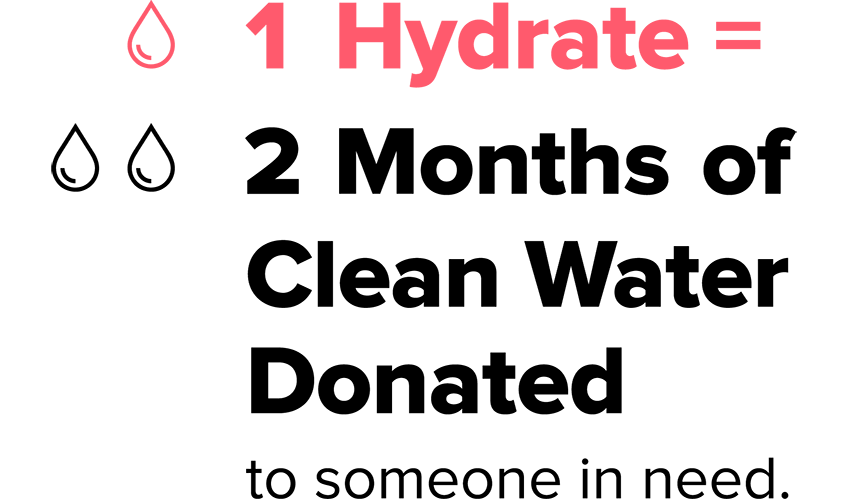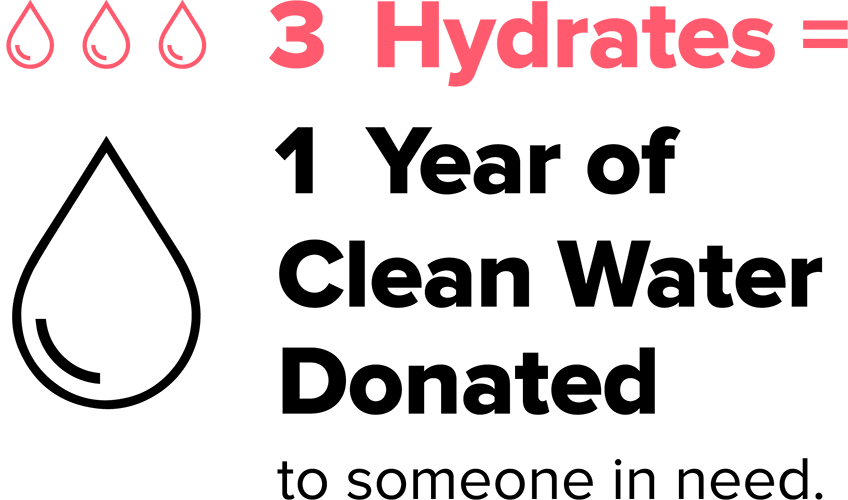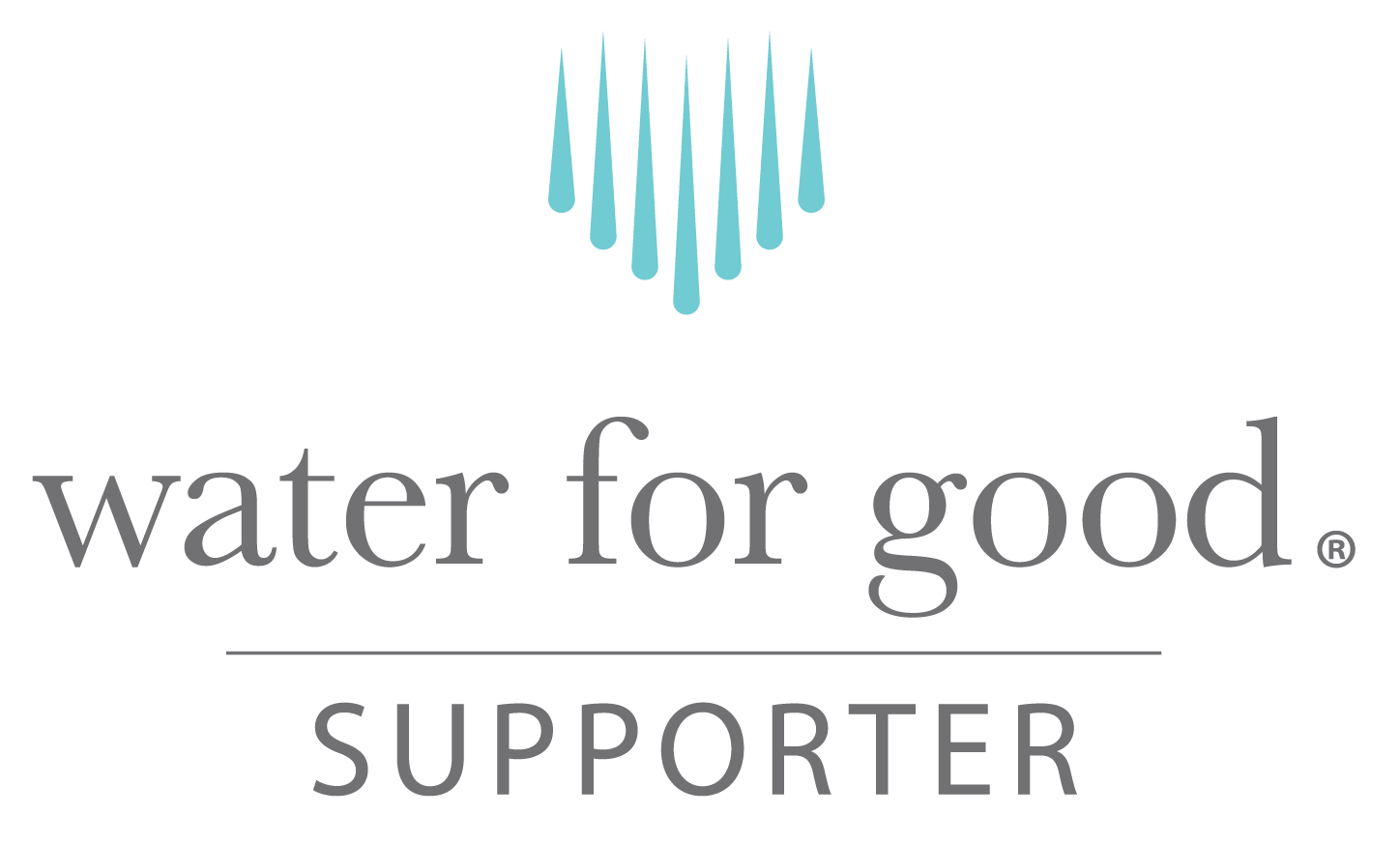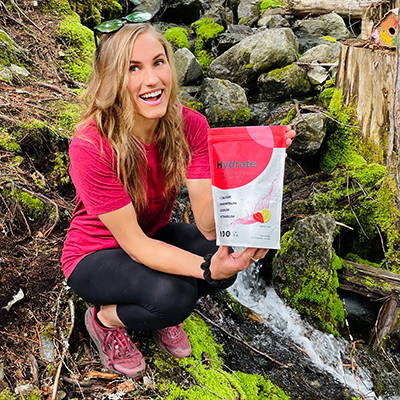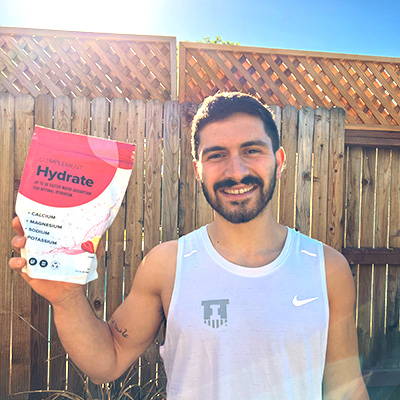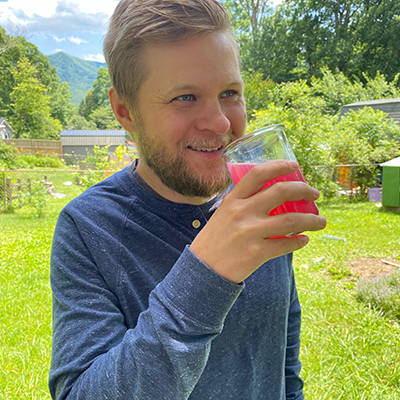 Frequently asked questions. Still not sure? Find answers to your questions here...
It's easy to subscribe & save.
FREE US DELIVERY AT $95
We'll get Complement Hydrate right to your door, right on time.
EASY SUBSCRIPTIONS
Pouches coming too slow or too fast? You can adjust or skip orders in whatever way suits you.
SATISFACTION GUARANTEED
Not 100% happy? Contact us at any point within 100 days of purchase for a full refund.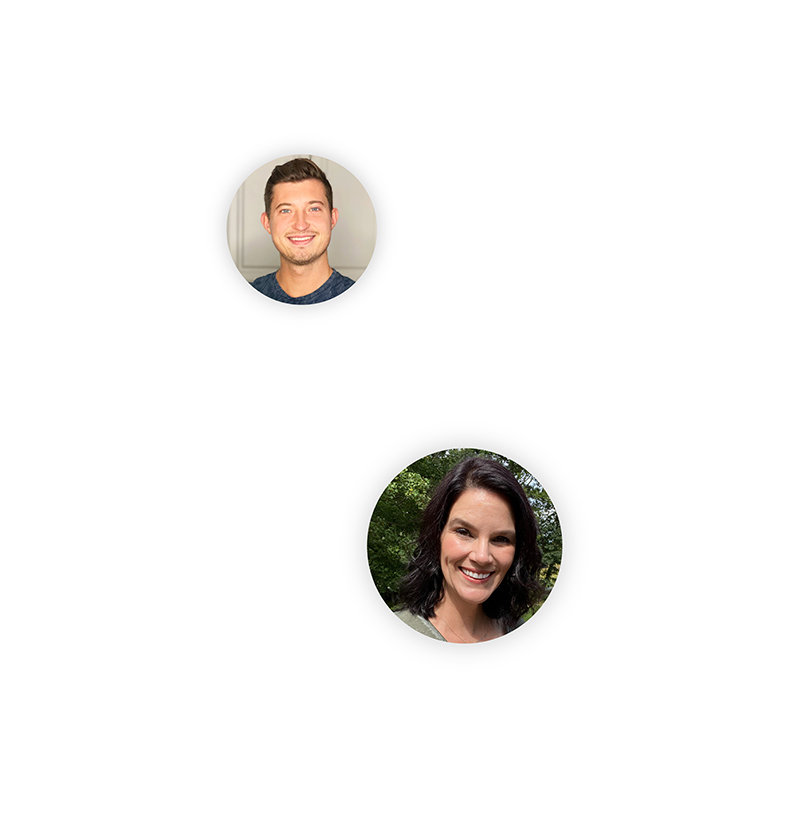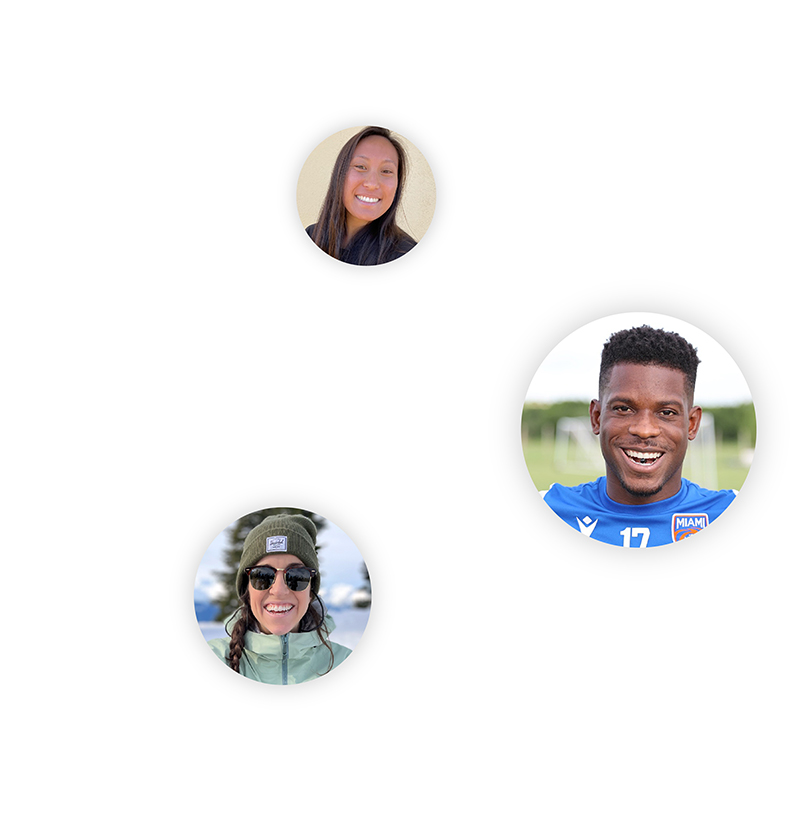 Enjoy 10% off your first purchase

when you subscribe to our newsletter